THE WRECK (ELECTRIC SOFTWARE)
THE GAME TAKES PLACE WITHIN THE SUNKEN SHIP THAT YOU LOCATED ON THE EDGE OF AN UNDERSEA RIDGE. YOU HAVE ONLY TEN REFILLS FOR YOUR OXYGEN TANKS AND IF YOU RETURNED TO YOUR BASE TO GET HEAVIER SALVAGE EQUIPMENT THE SHIP WILL VERY LIKELY HAVE SLIPPED OFF THE RIDGE AND INTO THE DEPTHS BEFORE YOU COULD GET BACK.
YOUR ONLY HOPE OF RECOVERING THE GOLD THAT THE SHIP WAS KNOWN TO BE CARRYING IS TO GO THROUGH THE HOLE IN THE SIDE WITH AIR BOTTLES YOU HAVE. AND THERE OF COURSE YOUR PROBLEMS REALLY BEGIN!
THE CAPTAIN STORED THE GOLD IN THE LOWER DECK SAFE (BOTTOM LEVEL) AND HE LEFT CLUES TO THE COMBINATION AT VARIOUS POINTS THROUGHOUT THE SHIP. YOU DO KNOW THAT EACH FLOOR CONTAINS ALL THE CLUES TO OPEN THE SAFE ON THAT FLOOR AND THAT EACH SAFE MUST BE OPENED TO REVEAL THE INFORMATION THAT WILL BE NEEDED ON THE NEXT FLOOR DOWN.
WHAT CAN I SAY? I'VE FINALLY MANAGED TO TRACK IT DOWN AFTER ALL THIS TIME! THIS WAS ONE OF MY MOST WANTED AFTER I THREW IT AWAY ALL THOSE YEARS AGO (DOH). GREAT TO HAVE IT BACK AND PUT ON DISPLAY IN THIS SITE!
FRONT OF BOX - GREAT ART!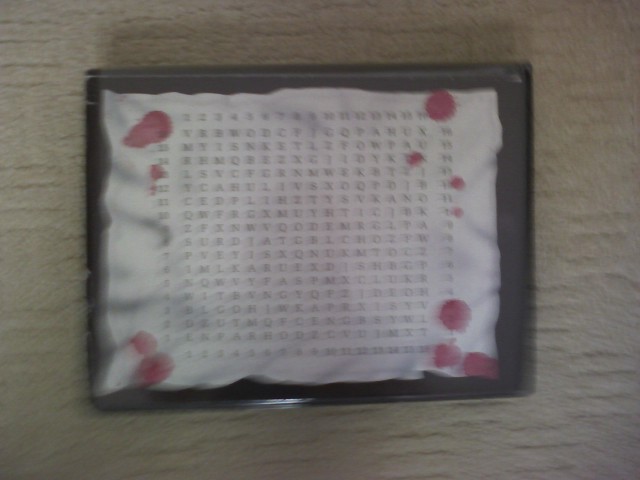 BOX REAR - SPECIAL CODE GRID WHICH IS NEEDED FOR THE GAME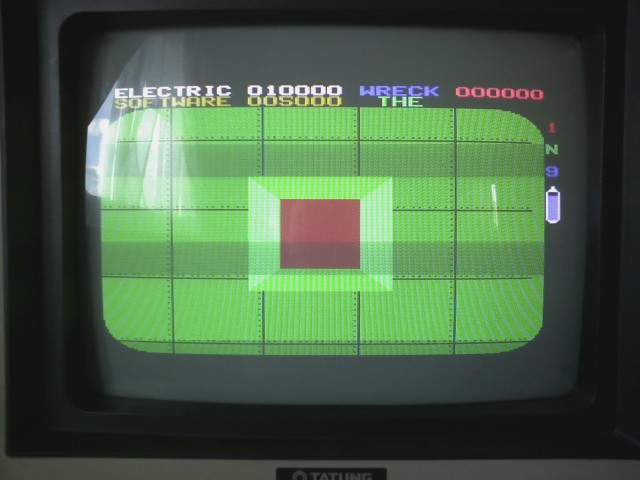 1ST SCREENSHOT (START OF GAME)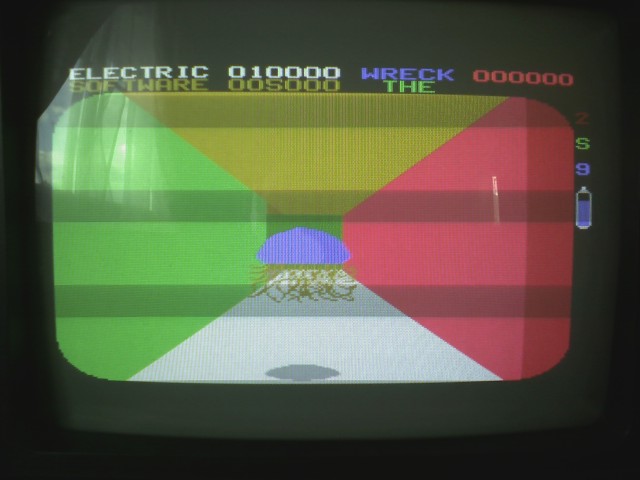 ONE OF THE MANY NASTIES OF THE GAME!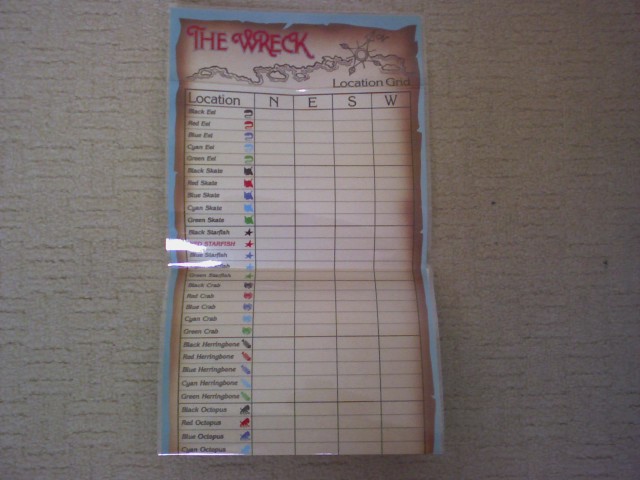 PLASTIC CARD NEEDED TO MAP YOUR PROGRESS