TYCOON/PELMANISM (KUMA SOFTWARE)
TYCOON - THIS STOCK MARKET GAME INVOLVES THE BUYING AND SELLING OF SHARES. SHARE PRICES AND COMPANY DIVIDENDS VARY AND ARE TOLD TO YOU IN "NEWS FLASHES". THE GAME IS FOR 2 TO 6 PLAYERS.
PELMANISM - A GAME OF MEMORY FOR 2 TO 4 PLAYERS. PAIRS OF CARDS ARE LAID OUT ON A GRID UPSIDE DOWN. SELECT AS MANY IDENTICAL PAIRS OF CARDS AS YOU CAN TO BEAT YOUR OPPONENTS. DIFFICULY LEVELS VARY FROM 2 TO 40.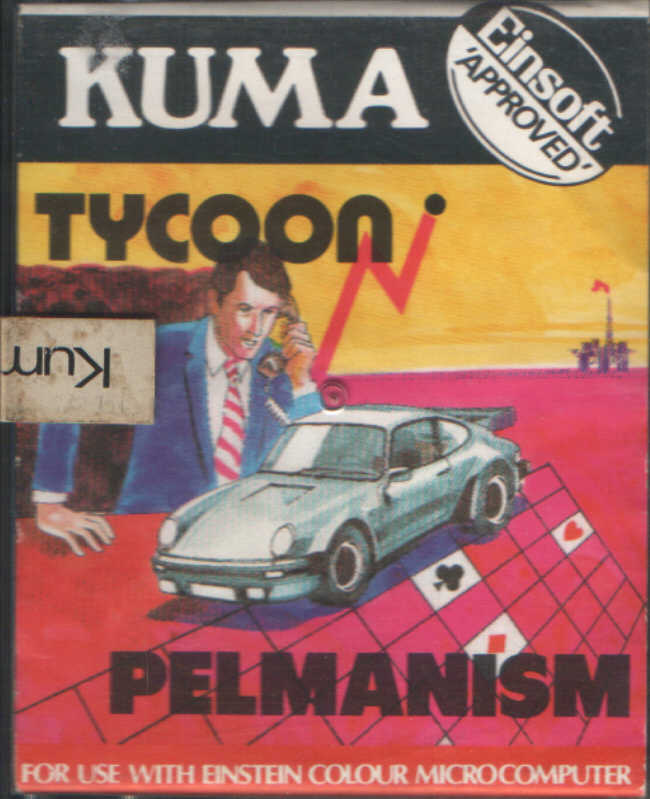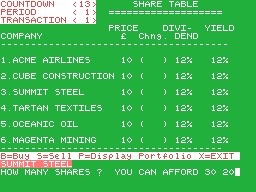 TYCOON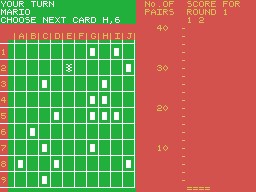 PELMANISM