TOADO/FRUCKLES (SYNTAXSOFT)
ALSO KNOWN AS "RANIDAE HOP" - THIS IS A GREAT LITTLE GAME FOR THE TATUNG EINSTEIN - ALSO VERY OBSCURE AND RARE
TOADO CONSISTS OF THE CLASSIC FROGGER, WRITTEN IN 100% MACHINE CODE, A SURPRISINGLY GOOD VERSION AND EXTREMELY PACY AND ADDICTIVE.
FRUCKLES IS A JOYSTICK ONLY GAME AND AS SUCH CANNOT BE STARTED WITHOUT ONE. ALAS NO JOYSTICK, SO CANNOT PROVIDE IN GAME SCREENSHOTS.
VERY PLEASED TO OBTAIN THIS TITLE - VERY UNUSUAL!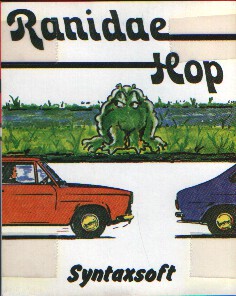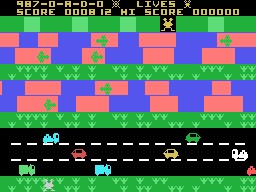 SCREENSHOT FROM "TOADO"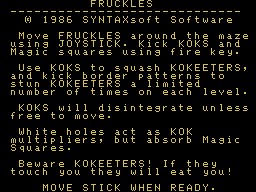 SCREENSHOT FROM "FRUCKLES"