STARBASE (MERLIN)
A FAST MOVING ARCADE ADVENTURE WRITTEN BY STE CORK, IN WHICH YOU MUST RESCUE THE SCIENTISTS AND THEIR EXPERIMENTS FROM THE DOOMED STARBASE BUT TAKE CARE, THERE ARE MARAUDING ALIENS READY TO DESTROY ALL WHO TRY!
THIS IS A GREAT GAME WRITTEN IN 100% MACHINE CODE. IT IS EASY TO PICK UP AND PLAY AND WILL KEEP YOU ADDICTED WHILST YOU TRY TO SAVE ALL THOSE SCIENTISTS! I HAVE BEEN LOOKING FOR THIS GAME FOR A LONG TIME AND FINALLY MANAGED TO TRACE A SINGLE SOLITARY COPY OF IT - AT LAST!
MY COPY IS ORIGINAL AND CONTAINS THE FULL INSTRUCTIONS FOR THE GAME (SEE BELOW). I WAS TOLD THAT THIS WAS AN "APPRAISAL VERSION" BUT IT CERTAINLY APPEARS COMPLETE AND WORKS PERFECTLY. THE AUTHOR HAS PROGRAMMED A VERY STRONG DISK PROTECTION INTO THE GAME TO PREVENT UNAUTHORISED COPYING.
ORIGINAL INSTRUCTIONS PROVIDED WITH THE GAME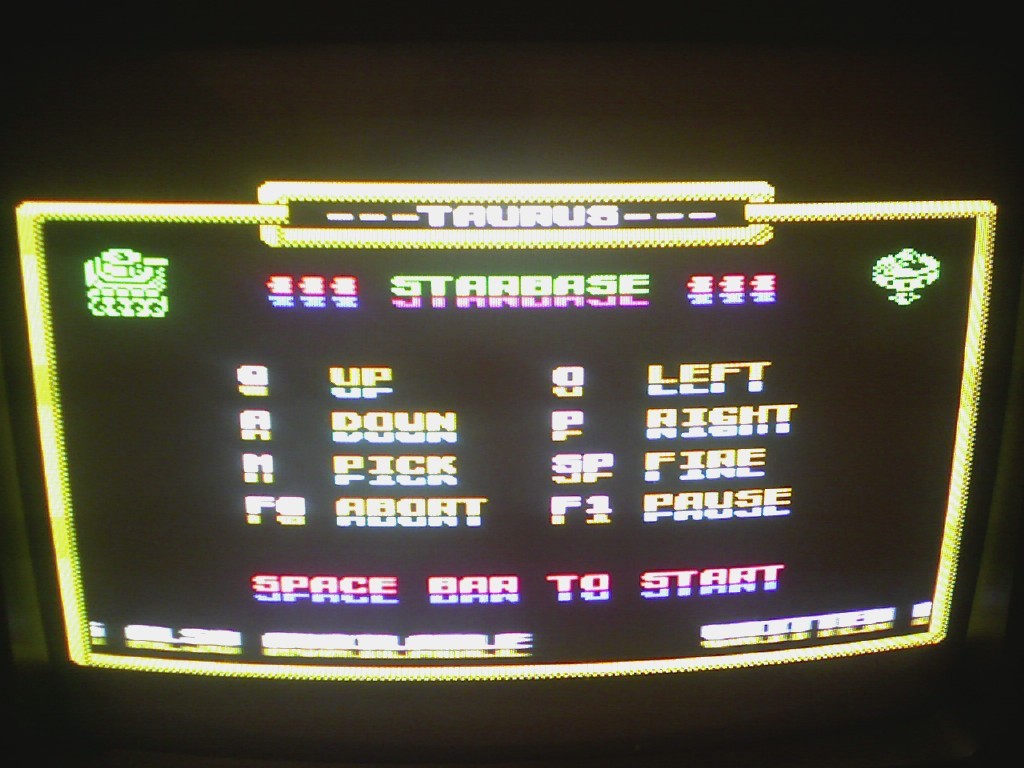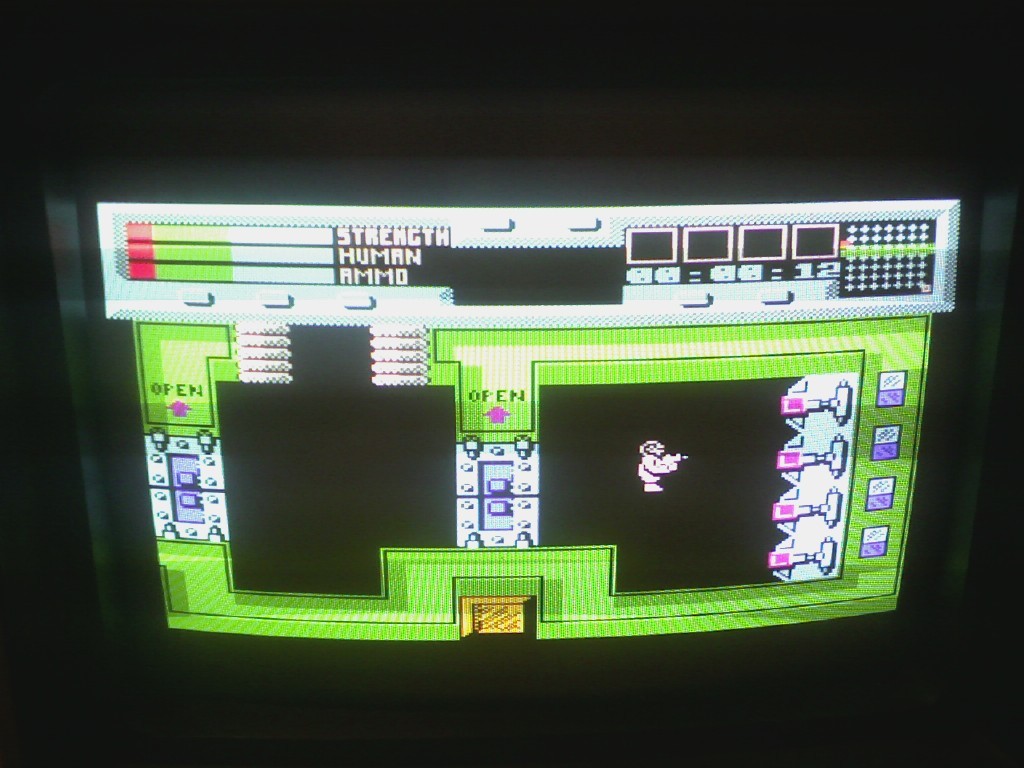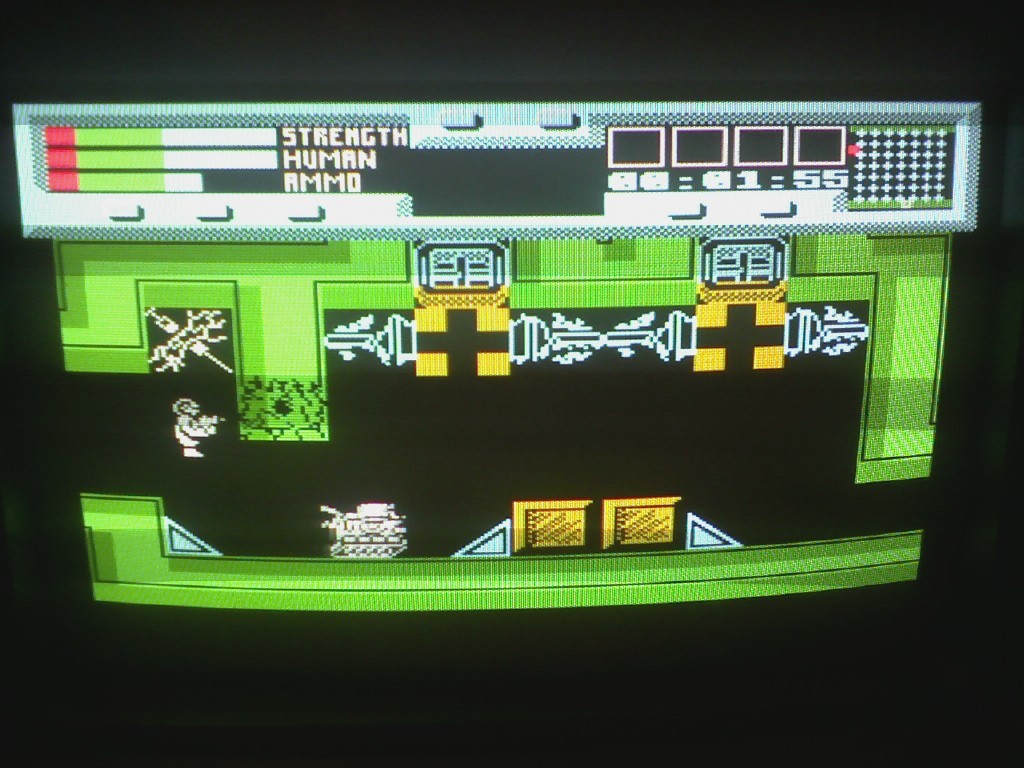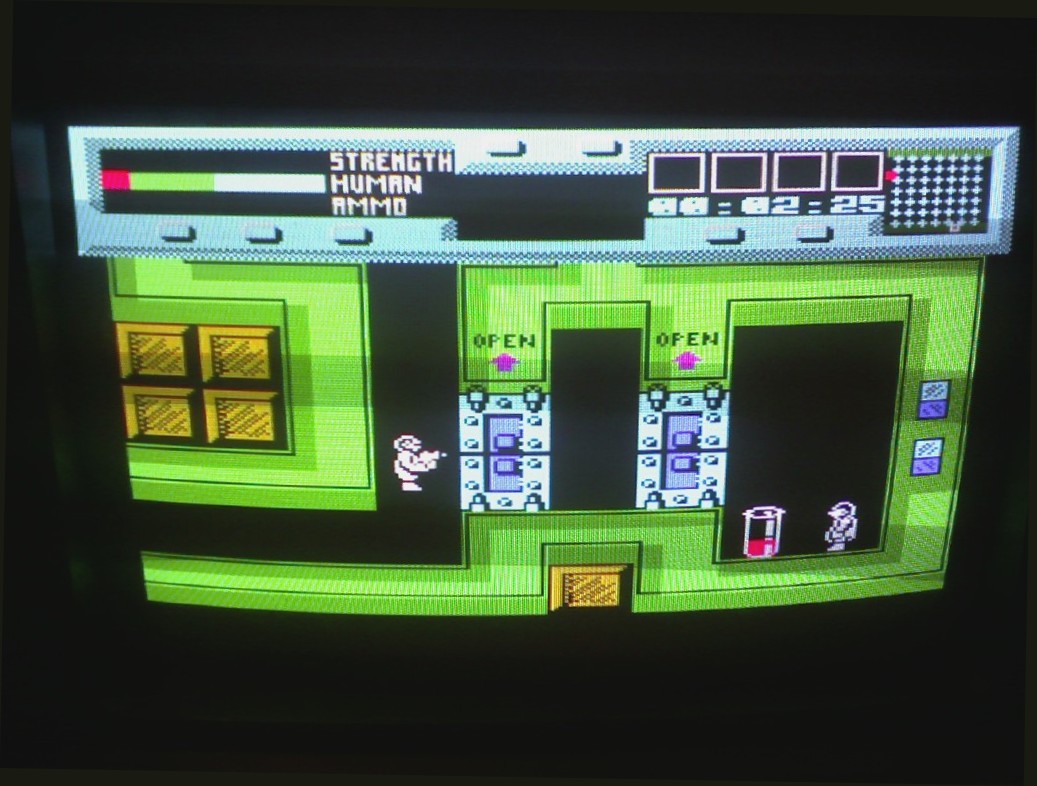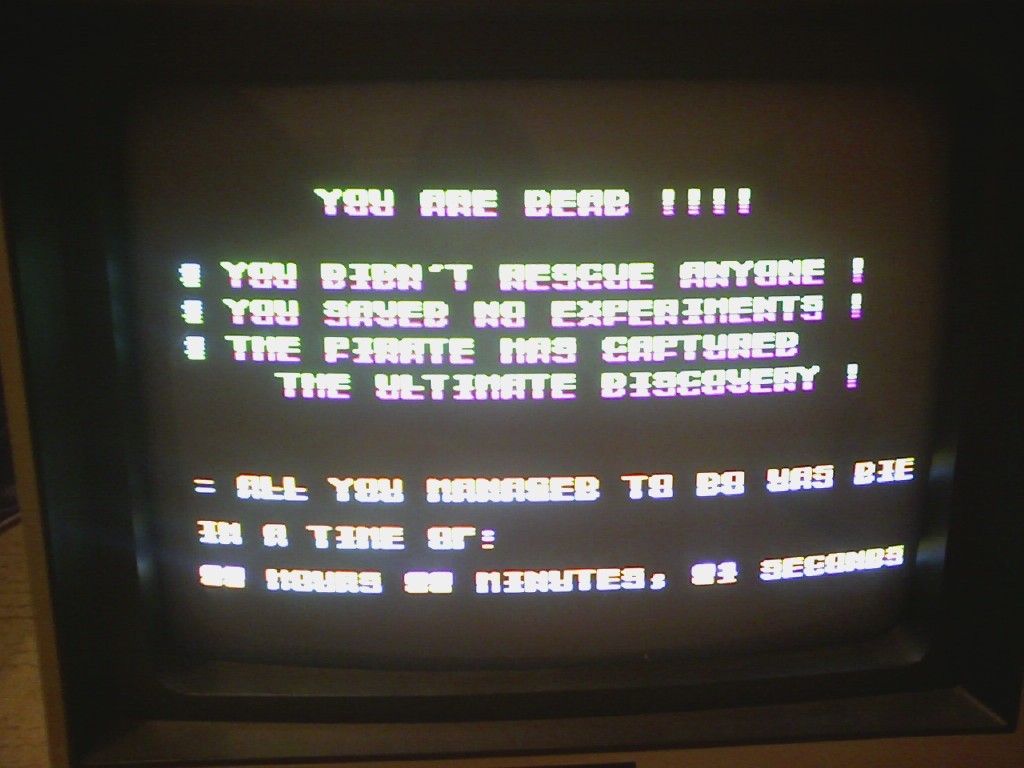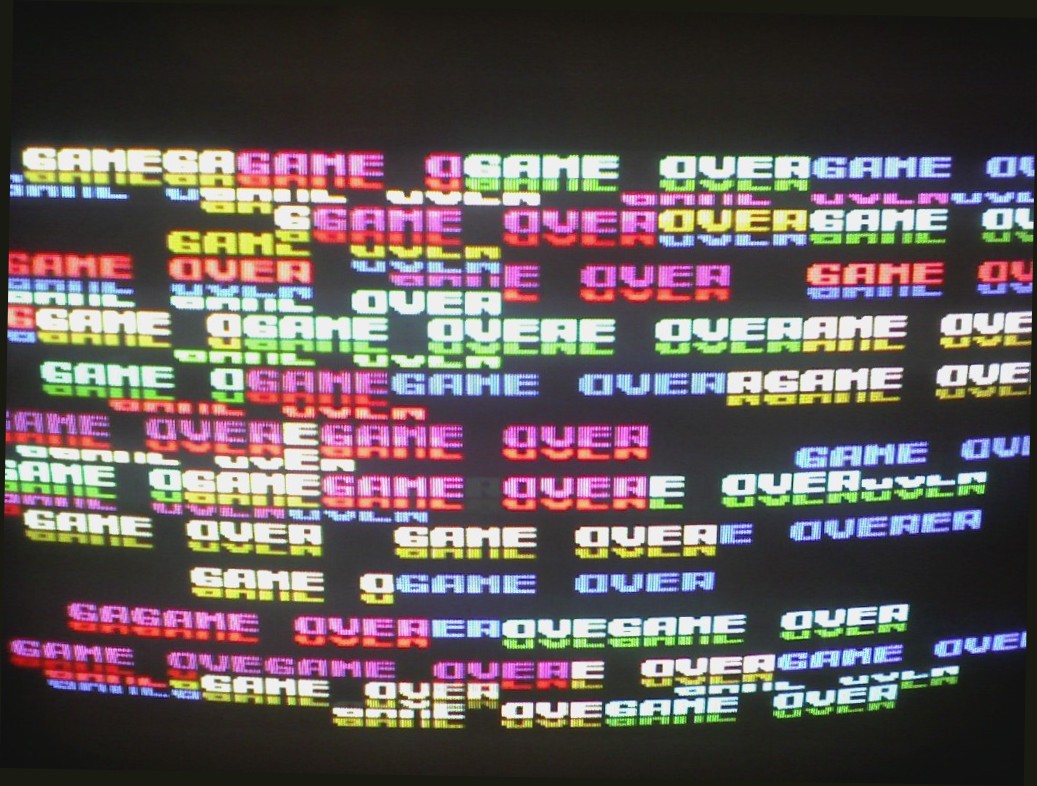 I GUESS IT'S GAME OVER THEN!