SPELLBREAKER (INFOCOM)
AN UNKNOWN EVIL CAUSES MAGIC TO FAIL AND THREATENS YOUR WORLD WITH TOTAL ANNIHILATION. ONLY THE MOST INSPIRED ENCHANTER CAN HOPE TO UNCOVER AND DESTROY THIS DARK FORCE...
SPELLBREAKER - THE RIVETING CONCLUSION TO THE ENCHANTER TRILOGY, EXPLORES THE MYSTERIOUS UNDERPINNINGS OF THE ZORKIAN UNIVERSE. A WORLD FOUNDED ON SORCERY SUDDENLY FINDS ITS MAGIC FAILING AND ONLY YOU, LEADER OF THE CIRCLE OF ENCHANTERS, CAN UNCOVER AND DESTROY THE CAUSE OF THE PARALYZING CHAOS.
THE VERY CORE OF YOUR CIVILISATION IS UNDER SIEGE, AND ONLY A PERILIOUS JOURNEY THROUGH THE BLACK FOUNDATION OF MAGIC ITSELF WILL YIELD A CHANCE FOR SURVIVAL.
AND ALTHOUGH YOUR TRIUMPH OVER THIS UNKNOWN EVIL IS UNCERTAIN, YOU MUST EMBARK WITHOUT HESITATION AND PROVE YOURSELF THE WORTHIEST MAGE IN THE LAND.
MY COPY OF SPELLBREAKER FOR THE TATUNG EINSTEIN IS STILL SEALED! AN ABSOLUTE RARITY CONSIDERING IT IS 25 YEARS OLD.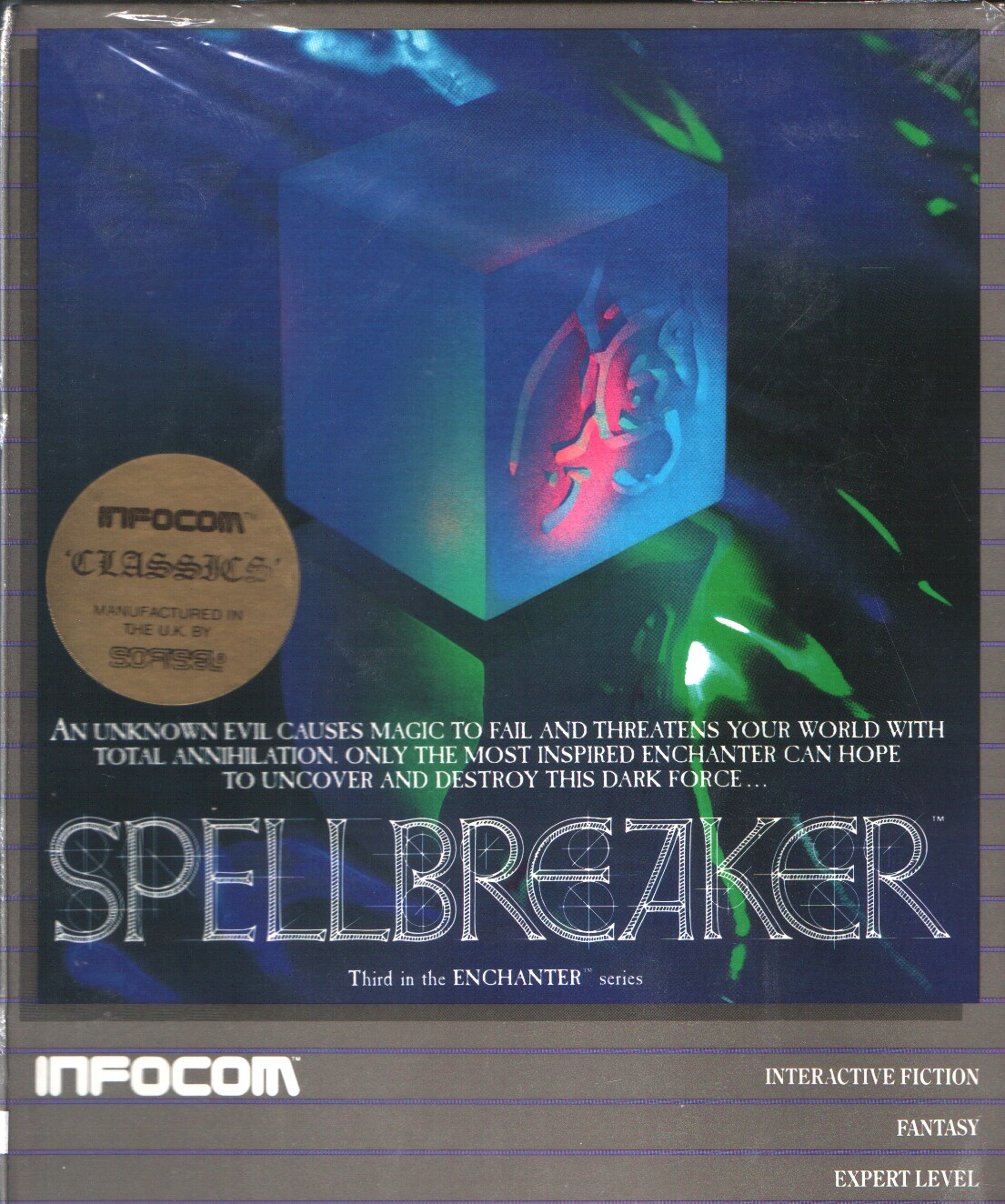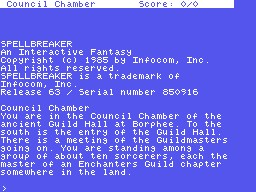 TATUNG EINSTEIN SCREENSHOT
TATUNG EINSTEIN SCREENSHOT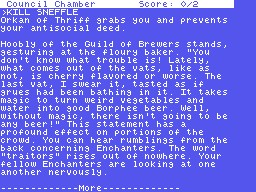 TATUNG EINSTEIN SCREENSHOT