SORCERER (INFOCOM)
BELBOZ, THE MOST POWERFUL OF ALL ENCHANTERS, HAS VANISHED. AND A NEW EVIL THREATENS THE KINGDOM . GAZE NOW INTO THE AMULET OF AGGTHORA AND LET BE REVEALED THE ONE VALOROUS ENOUGH TO RESCUE THE LAND AND EARN THE TITLE OF SORCERER.

A CRYPTIC DIARY IS ALL THAT REMAINS IN THE SANCTUM OF BELBOZ THE NECROMANCER. GRAND AND POWERFUL LEADER OF THE GUILD OF ENCHANTERS. IT IS FEARED THAT HE IS IN THRALL TO EVIL SORCERY. IF SO THE FREEDOM OF THE LAND AND THE VERY EXISTENCE OF THE CIRCLE OF ENCHANTERS COULD BE FORFEIT. TO RESCUE THE KINGDOM AND LOCATE YOUR MENTOR IN THE TREACHEROUS MISTS OF TIME, YOU MUST GAIN THE POWERS AND CUNNING OF A TRUE SORCERER.

I HAVE THE ORIGINAL BOX PACKAGING FOR SORCERER FOR THE TATUNG EINSTEIN, AND STILL SEALED!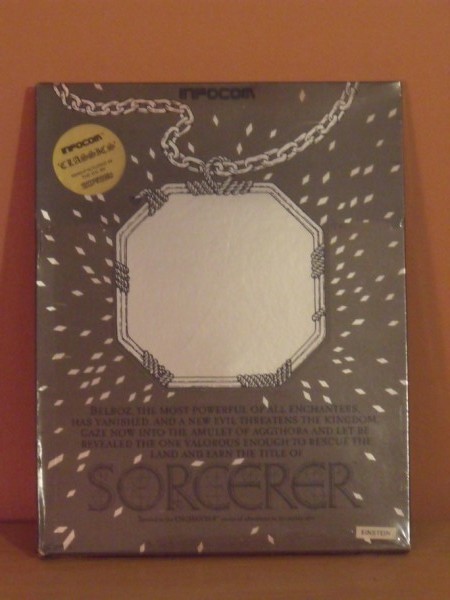 ORIGINAL SEALED SORCERER EINSTEIN PACKAGING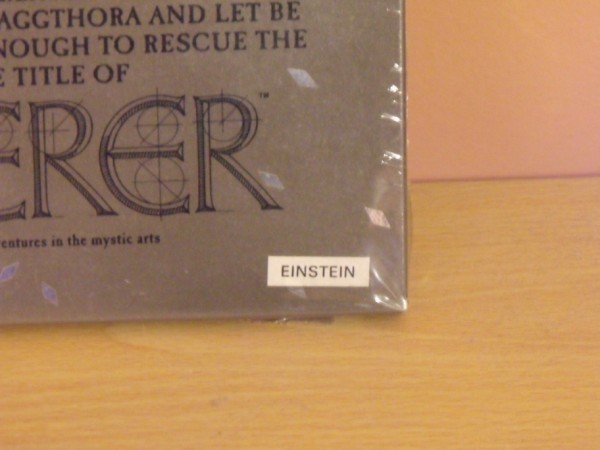 TATUNG EINSTEIN STICKER