ROVERBALL (MERLIN)
TERRIFIC LITTLE MACHINE CODE GAME. ALIEN LIFE FORMS HAVE CREATED ENERGY FIELDS AROUND THEIR TEN BASES.
YOUR MISSION IS TO GUIDE A NEUTRONIC REMOTE OPERATION ROBOSPHERE ACROSS THE ENERGY FIELDS TO DESTROY THE ALIEN BASES... DETONATION IS AUTOMATIC!
GREAT LITTLE GAME THIS, BUT DIFFICULT - JUST THE WAY I LIKE 'EM!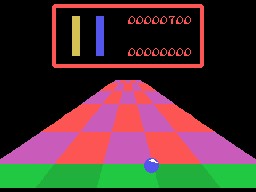 TATUNG EINSTEIN SCREENSHOT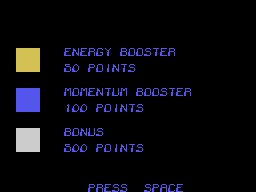 TATUNG EINSTEIN SCREENSHOT