SPECIAL OPERATIONS (LOTHLORIEN)
SPECIAL OPERATIONS IS A GRAPHICS ADVENTURE WARGAME WHICH INCORPORATES A NUMBER OF FEATURES NOT COMMONLY FOUND IN ADVENTURES. FOR EXAMPLE THERE ARE 18 DIFFERENT MAPS IN ADDITION TO THE MAPS USED FOR RESOLVING SKIRMISHES WITH ENEMY PATROLS.
THIS ADVENTURE WARGAME HAS SEVEN DIFFERENT LEVELS OF PLAY, EACH OF WHICH HAS A DIFFERENT OBJECTIVE. APART FROM THE INITIAL SELECTION OF YOUR TEAM. THIS IS A FULL GRAPHICS GAME AND IS SOLD WITH A SEPERATE, COMPREHENSIVE SET OF PLAYING INSTRUCTIONS.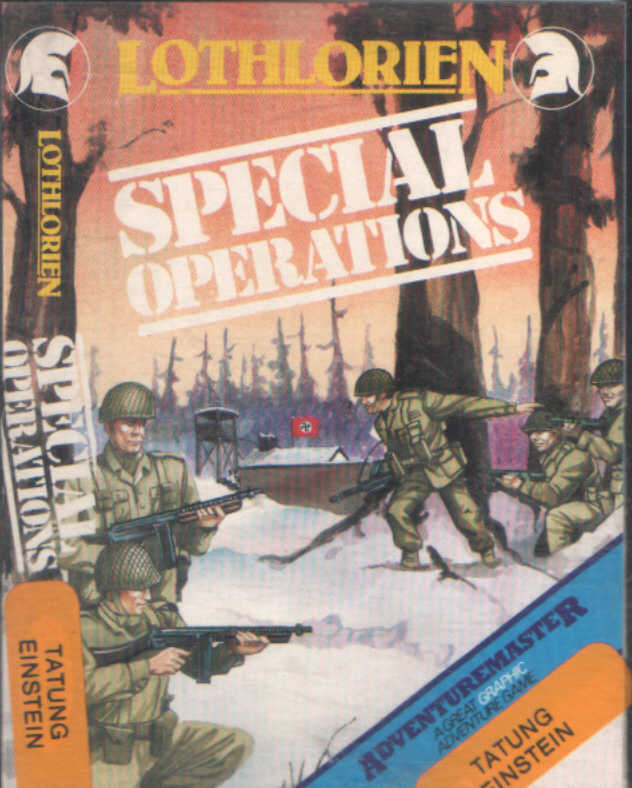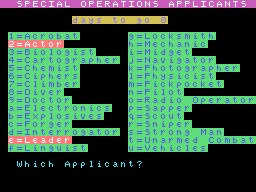 EINSTEIN SCREENSHOT