NORSEMAN/BACKGAMMON (ELECTRIC SOFTWARE)
NORSEMAN : LONG AGO AT THE EDGE OF TIME, THE WORLD WAS RULED BY A RACE OF WARRIOR KINGS. ALL SAVE ONE PERISHED IN A MIGHTY BATTLE TO PROTECT HUMANITY FROM THE FORCES OF EVIL. NOW ONLY ONE FIGHTS ON - THE LEGENDARY NORSEMAN.
THE FINAL TASK - TO DEFEND THE HELMETS OF POWER AGAINST THE HORDES OF HELL.
BROADSWORD IN HAND, HE FIGHTS HIS WAY ALONG THE DEVIL'S CAUSEWAY, EVER WATCHFUL FOR THE NAMELESS FIENDS EMERGING FROM THE DEPTHS OF HELL ITSELF.
CAN HE SURVIVE - WILL MANKIND BE LOST FOREVER?
BACKGAMMON : THE ROYAL AND ANCIENT GAME OF BACKGAMMON CAN BE TRACED BACK MORE THAN 5000 YEARS TO THE SUMERIAN CIVILISATION IN MESOPOTAMIA. THE GAME AS WE KNOW IT WITH MOST OF ITS MODERN FEATURES HAS BEEN PLAYED SINCE THE SIXTEENTH CENTURY. THE NAME "BACKGAMMON" ITSELF DATES BACK TO 1645 PRIOR TO WHICH THE GAME WAS CALLED "TRIC-TRAC"
HOWEVER, THERE IS ONE VERY IMPORTANT FEATURE OF MODERN BACKGAMMON THAT WAS INVENTED AS RECENTLY AS THE 1920's AND THAT IS THE PRINCIPLE OF DOUBLING. THIS IS A METHOD BY WHICH THE STAKES CAN BE RAISED DURING THE COURSE OF THE GAME AND IS THE BIGGEST FACTOR IN MAKING BACKGAMMON THE ACTION-PACKED GAME IT IS.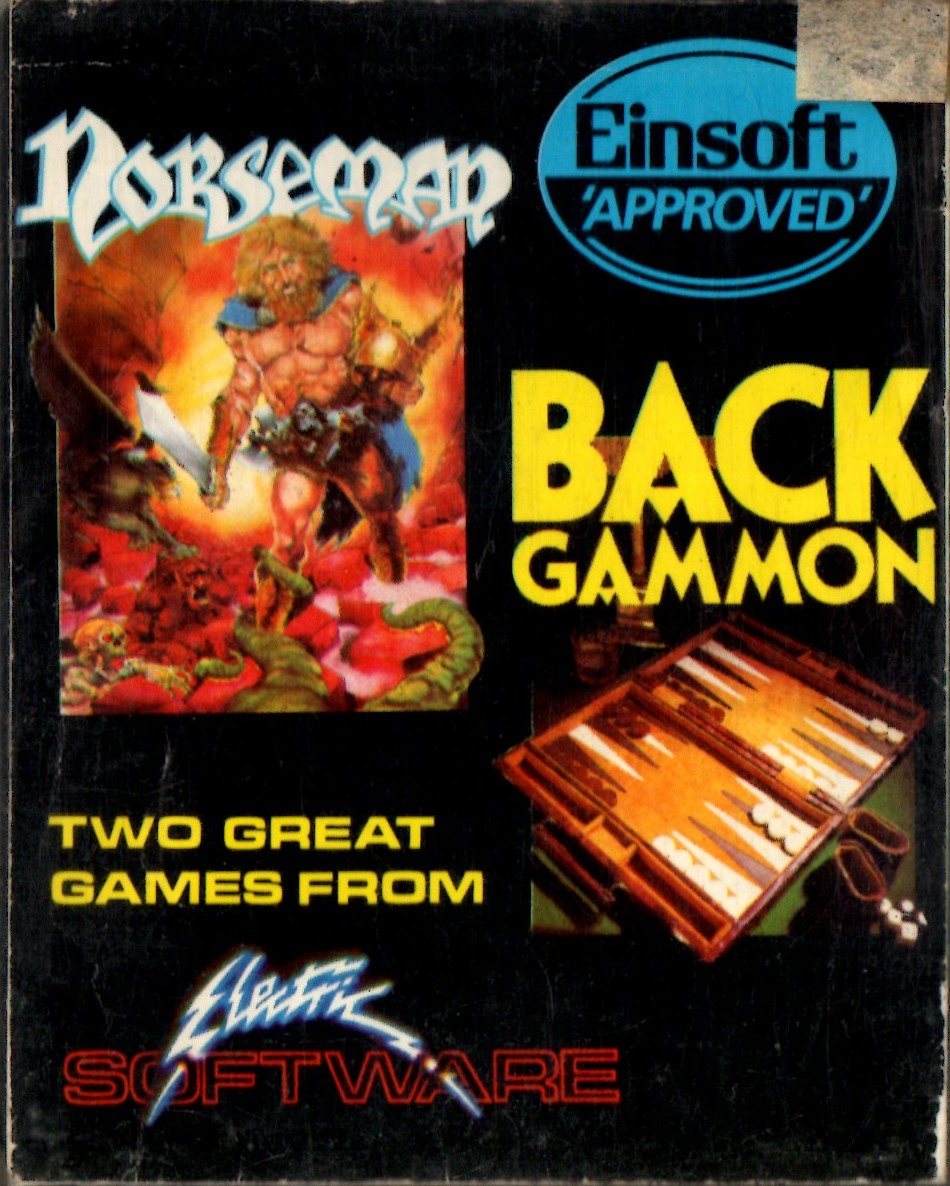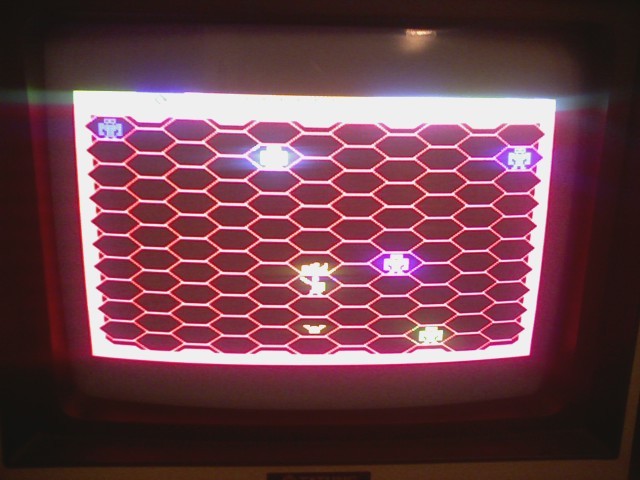 NORSEMAN
BACKGAMMON