NIGHTMARE PARK / COMMANDO PLAIN (SOLO SOFTWARE)
NIGHTMARE PARK (A PERSONAL FAVOURITE OF MINE!) - IF YOU HAVE NEVER PLAYED THIS TYPE OF GAME BEFORE YOU'RE IN FOR A TREAT. AS YOU MAKE YOUR WAY ALONG THE INTRICATE PATHWAYS TO THE EXIT YOU ARE CONSTANTLY GIVEN TASKS TO PERFORM OR GAMES TO PLAY. EACH OF THESE MUST BE SUCCESSFULLY COMPLETED BEFORE YOU ARE ALLOWED TO CONTINUE. IT TAKES A LOT OF DOING. YOU MUST REMAIN QUICK AND ALERT AT ALL TIMES, A LITTLE LUCK IS HANDY TOO.
COMMANDO PLAIN - YOU ARE TESTING AN INFRA-RED SIGHTING DEVICE ON A HIGH PLATEAU. THIS DEVICE ALLOWS YOU TO SEE THE MINES SCATTERED AROUND THE AREA AND THE COMMANDOS WHO ARE YOUR OPPOSITION. YOU MUST LURE THEM ONTO THE MINES OR GET THEM TO KILL EACH OTHER BY ACCIDENT TO AVOID CAPTURE.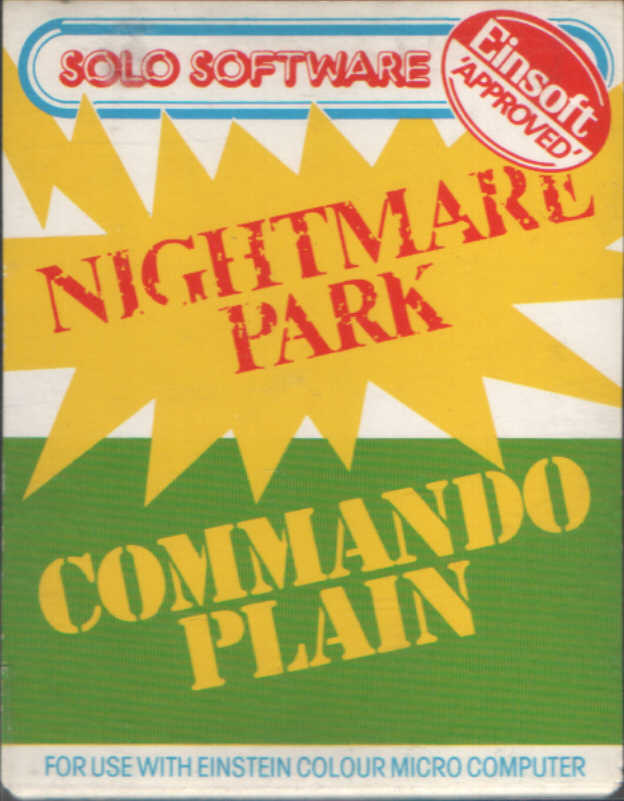 NIGHTMARE PARK - LOOKS EASY BUT THIS GAME MAKES YOU TEAR YOUR HAIR OUT!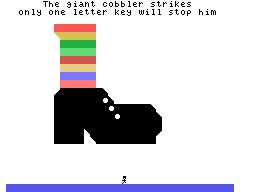 GIANT COBBLER MINI-GAME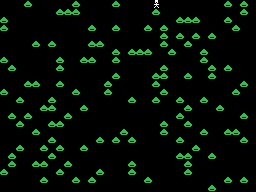 A FLEET OF UFO'S MINI GAME!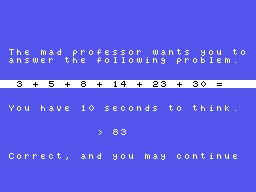 HOW GOOD IS YOUR MATHS UNDER PRESSURE?
I ALWAYS PICK THE TROLL! ARRGHHHH!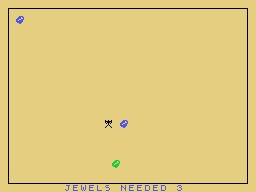 KILLED BY MIDAS AGAIN - THIS IS A HARD MINI-GAME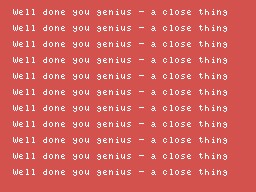 COMPLETED A MINI-GAME! STILL NOT DEAD YET......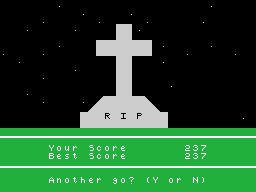 OOOPS - SPOKE TOO SOON!
COMMANDO PLAIN - THE SECOND GAME ON THE DISK