MONOPOLY (LEISURE GENIUS)
I HAD ALREADY COLLECTED SCRABBLE AND CLUEDO, TWO OUT OF THE THREE GAMES MADE BY LEISURE GENIUS FOR THE TATUNG EINSTEIN. I HAVE NOW FINALLY ACQUIRED MONOPOLY, THE MISSING LINK!
WHAT MORE CAN BE SAID, THE CLASSIC BOARD GAME OF MONOPOLY FAITHFULLY REPRODUCED FOR THE TATUNG EINSTEIN. THIS VERSION IS MORE THAN ACCEPTABLE AND ALLOWS PLAY AGAINST THE COMPUTER OR OTHER HUMAN PLAYERS. IF YOU HAVE THE TIME A LOT OF FUN!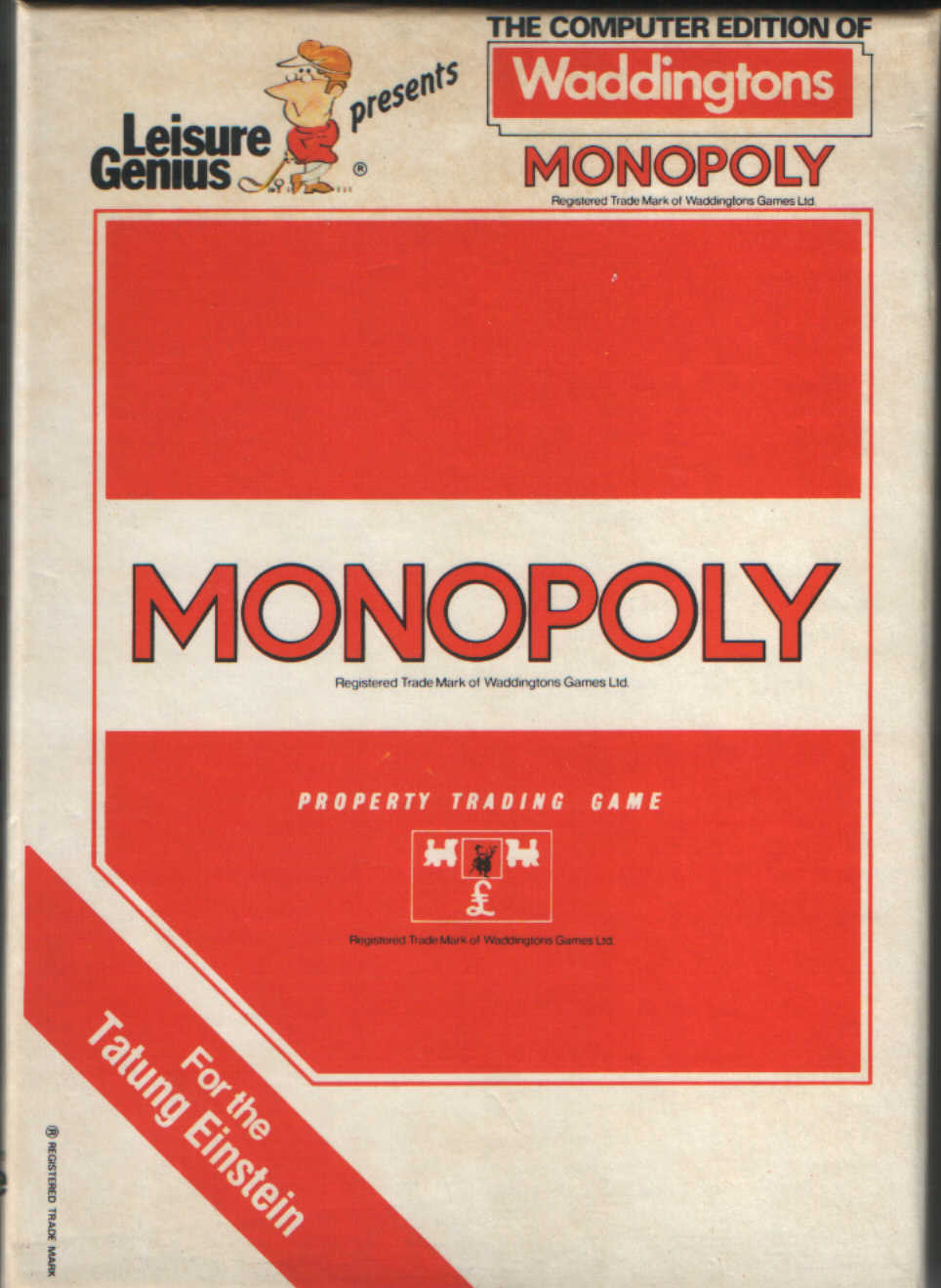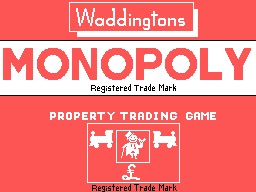 LOADING SCREEN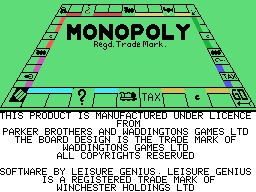 THE GAME BOARD