MAYHEM (SOLO SOFTWARE)
AS YOUR PLANET IS DYING, YOU MUST RESCUE THE CREATURES FROM THE SURFACE. RE-PROCESS THEM IN YOUR CRAZY FACTORY AND THEN DELIVER THEM TO A NEW PLANET.
GOOD LITTLE GAME WRITTEN IN MACHINE CODE. BEEN LOOKING FOR THE ORIGINAL COPY FOR THE TATUNG EINSTEIN FOR A WHILE, AND HERE IT IS!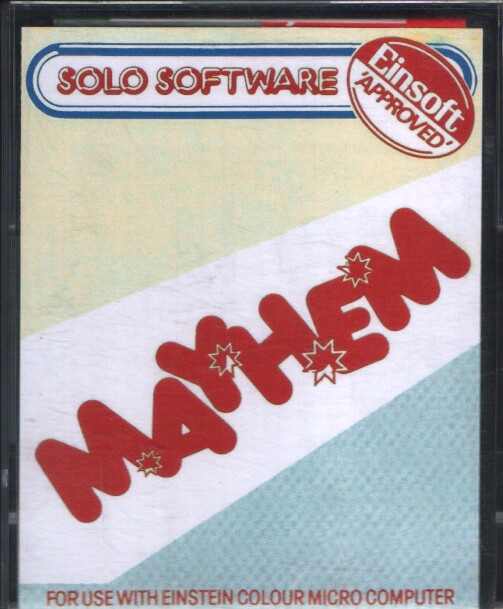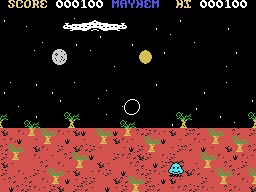 GOT TO TRY AND CATCH THE CREATURE WITH THAT CIRCLE THINGY!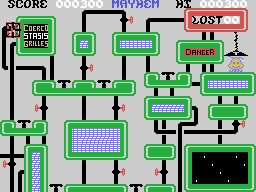 WHOOPS - THAT CREATURE IS TOAST