HUSTLER - BUBBLE BUS SOFTWARE
THIS IS A POOL-ORIENTATED GAME GIVING YOU A BIRD'S EYE VIEW OF THE TABLE. IT MAY BE PLAYED BY ONE OR TWO PLAYERS AND THERE ARE 6 DIFFERENT TYPES OF POOL THAT CAN BE PLAYED RANGING FROM TRYING TO POT ANY OF THE SIX BALLS INTO ANY OF THE SIX POCKETS IN ANY ORDER, TO MUCH MORE DIFFICULT GAMES.
THE CUE IS REPRESENTED BY A "+" AND, ONCE YOUR SHOT IS LINED UP, YOU HAVE THE OPTION OF PUTTING ON SIDE OR TOP SPIN AS WELL AS ADJUSTING THE POWER OF YOUR STROKE. THE CUSHIONS GIVE A REALISTIC BOUNCE TO THE BALL AND THERE IS ON SCREEN SCORING. JOYSTICK COMPATIBLE.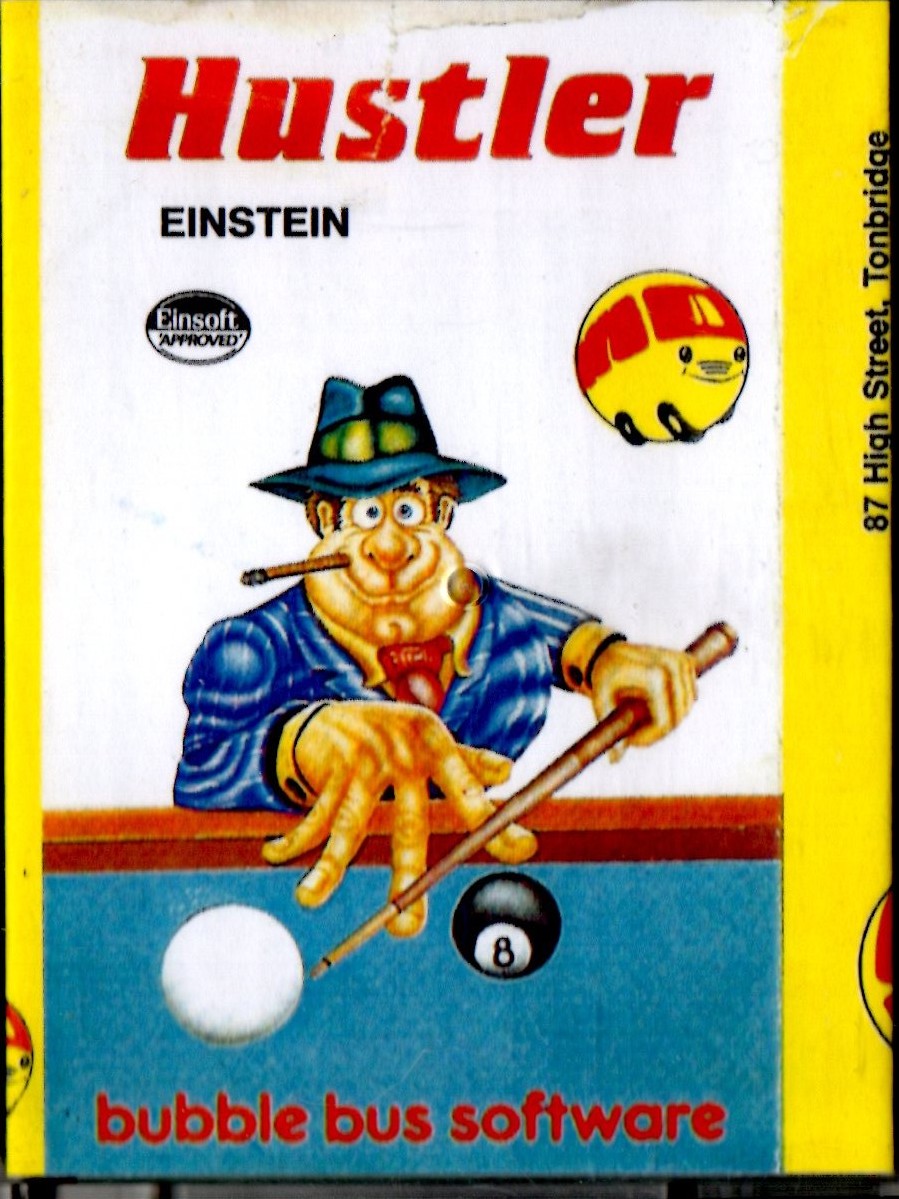 TATUNG EINSTEIN SCREENSHOT