HOUSE OF USHER (ORION SOFTWARE)
YOU ARE THE MAD MONK IN THIS 3D ARCADE GAME, EXPLORING THE CHAMBERS CONTAINING A VARIETY OF OBJECTS DEADLY TO TOUCH.
TRY TO FIND AND STEAL FROM THE 40 CHESTS SCATTERED THROUGH THE ROOMS. MOVEMENT FROM ONE SCREEN TO THE NEXT IS SO RAPID IN THIS GAME THAT IT APPEARS TO BE NATURAL ROOM TO ROOM MOVEMENT.
THIS IS QUITE A GOOD GAME, GOOD GRAPHICS AND QUITE PLAYABLE! NOT A WELL KNOWN TITLE, I AM LOOKING FOR THE ORIGINAL INLAY COVER FOR THIS GAME - DOES ANYONE HAVE AN ORIGINAL COMPLETE COPY OF THIS GAME THEY WOULD LIKE TO SELL/DONATE?
I WOULD LOVE TO HEAR FROM YOU!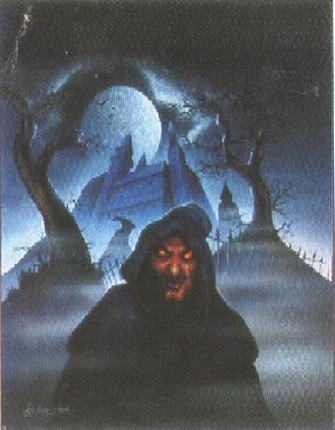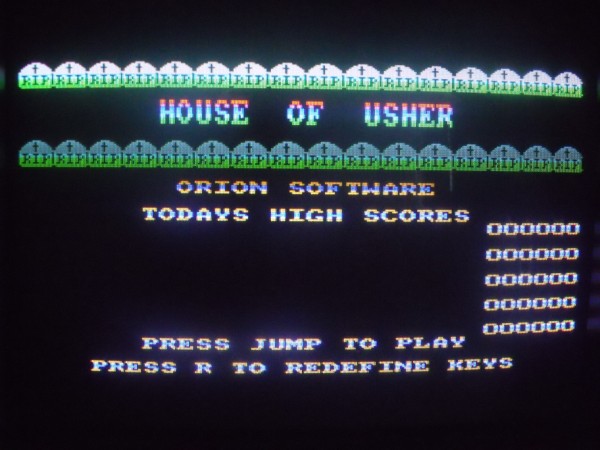 INTRODUCTORY SCREEN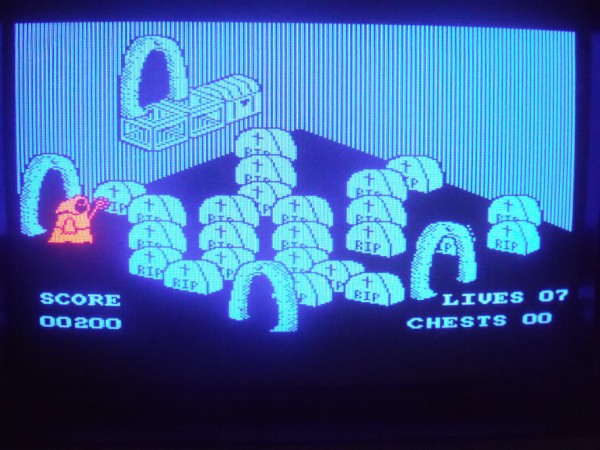 TATUNG EINSTEIN SCREENSHOT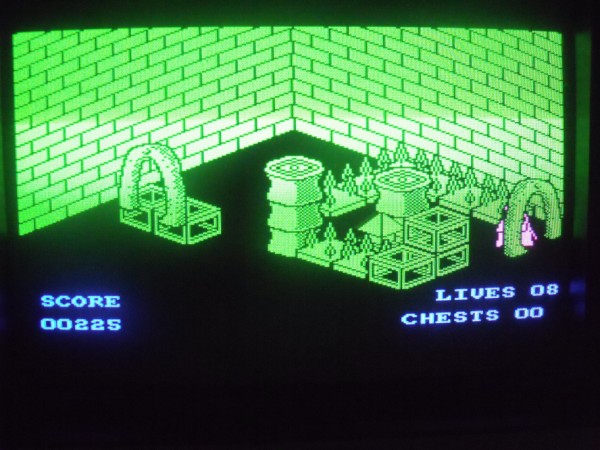 TATUNG EINSTEIN SCREENSHOT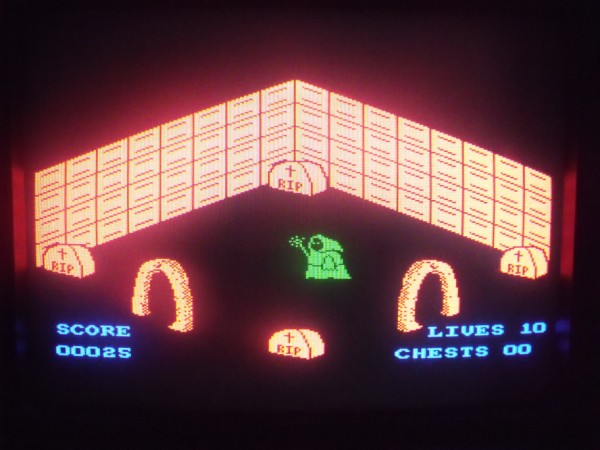 TATUNG EINSTEIN SCREENSHOT