GRONKS
AN EXCITING GAME OF SKILL AND LUCK IN WHICH YOU MUST FIND YOUR WAY AROUND A MAZE (PART OF WHICH IS DISPLAYED AT ANY ONE TIME) TO A POT OF GOLD AND THEN FIND YOUR WAY OUT.
YOUR ATTEMPTS TO RECOVER THE GOLD ARE HINDERED BY THE DREADED GRONKS WHERE AN ENCOUNTER TENDS TO BE FATAL!
FORTUNATELY, HELP IS AT HAND BY WAY OF PRISONERS WHO OCCASIONALLY LIGHT YOUR PATH, THEREBY SHOWING YOU THE WAY. IT IS ADVISABLE TO HAVE A SWORD IN YOUR HAND WHEN YOU MEET A GRONK AS THIS ENABLES YOU TO WIN THE BATTLE .
UNFORTUNATELY, YOUR SWORD BREAKS IN BATTLE AND A NEW ONE MUST BE FOUND BEFORE YOUR NEXT ENCOUNTER . TO KEEP YOUR ENERGY, FOOD MUST ALSO BE FOUND AND THIS IS LOCATED AT RANDOM POINTS IN THE MAZE .
I HAVE RECENTLY ACQUIRED THE BOX ARTWORK FOR THIS GAME, THIS IS THE FIRST TIME I HAVE SEEN IT SO I AM CHUFFED TO HAVE IT!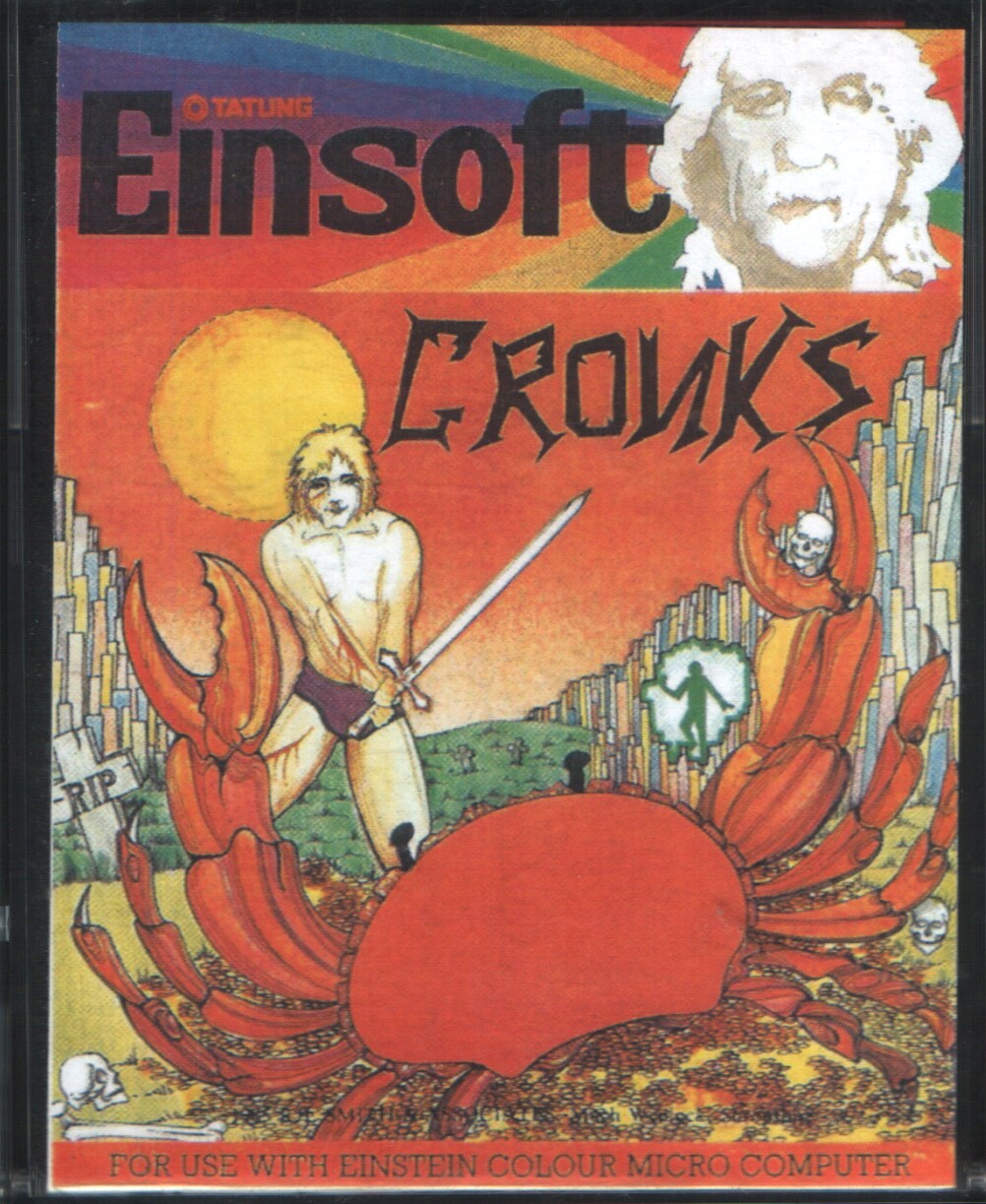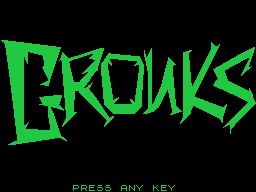 LOADING SCREEN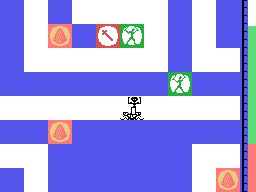 JUST KILLED MY FIRST NASTY!