GET LOST/MR FIXIT (SOLO SOFTWARE)
GET LOST - USING THE MAP SHOWN ON THE SCREEN AND A DESCRIPTION OF THE THINGS YOU CAN SEE AROUND YOU, YOU MUST WORK OUT YOUR POSITION AND FIND YOUR WAY TO THE TREASURE HIDDEN SOMEWHERE IN THE AREA. A GOOD LOGIC TRAINER FOR THE ACTIVE CHILD. SUITS ANY AGE FROM 9 UPWARDS. POINTS AWARDED BASED ON THE NUMBER OF STEPS TAKEN TO COMPLETE THE JOURNEY AND THE SPEED DECISIONS ARE MADE.
MR FIXIT - SPECIFICALLY DESIGNED AS A FUN WAY TO LEARN SHAPE-RECOGNITION AND SPATIAL CONCEPTS, MR FIXIT IS ALSO A MARVELLOUSLY ABSORBING GAME FOR ANY AGE GROUP. THE TASK IS TO REPAIR A DAMAGED WALL USING THE BLOCKS THAT THE COMPUTER OFFERS YOU. BLOCKS ARE ALL INTERLOCKING SHAPES OF VARIOUS DESIGNS AND SIZES. SEE HOW FEW HOLES YOU CAN LEAVE IN THE WALL. AFTER COMPLETION, YOUR WORK IS CRITICALLY ASSESSED AND A HUMOROUS GRADING IS GIVEN.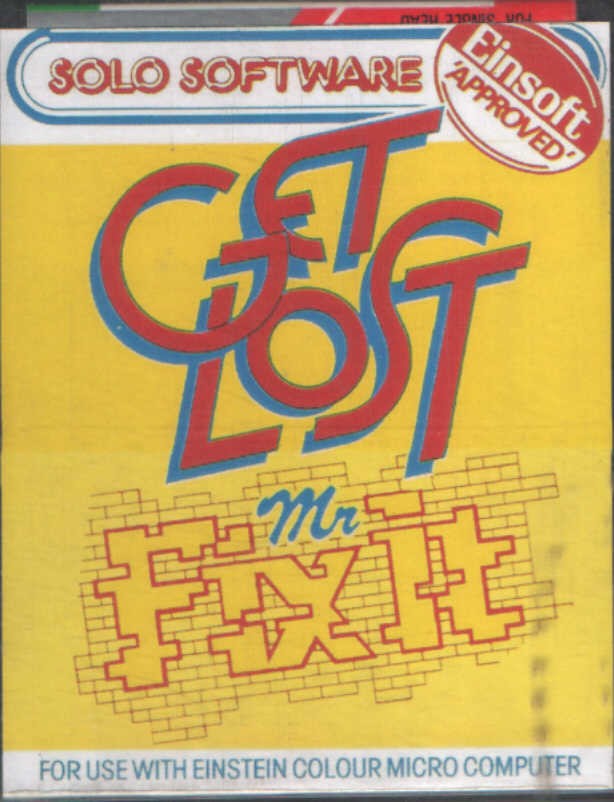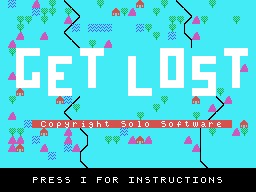 SCREENSHOT FROM "GET LOST"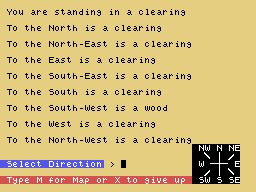 SCREENSHOT FROM "GET LOST"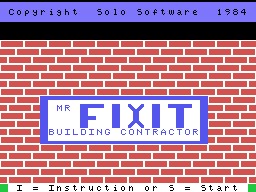 SCREENSHOT FROM "MR FIXIT"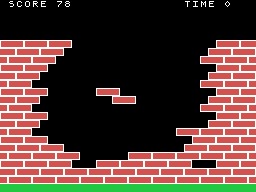 SCREENSHOT FROM "MR FIXIT"