FLIGHT SIMULATION (SCREENSOFT)
SCREENSOFT REAL TIME SIMULATION WITH 3D GRAPHICS.
USES MASSIVE 64,000 X 64,000 LONGITUDE AND LATITUDE FLYING AREA , MAKING EACH FLIGHT COMPLETELY DIFFERENT . DEVELOPED UNDER PILOT INSTRUCTION TO GIVE REALISTIC FLIGHT EFFECT , VIEW THROUGH COCKPIT GIVES MOVING 3D GRAPHICS .
COMPREHENSIVE INSTRUMENT PANEL WITH MOVING NEEDLE METERS AND DIGITAL DISPLAYS .
3D LANDMARKS YOU CAN FLY AROUND .
THREE RUNWAYS AVAILABLE FOR REFUELLING . TAKE OFF AND LANDING ...... GROUND AND LAND-MARK ORIENTATION , CORRECT WITH ALL FLYING ATTITUDES (ROLLS ETC . )
HOURS OF ABSORBING SKILLFUL INVOLVEMENT WITH ITS SUPERB SIMULATION ....... COMPLETE WITH FULLY DETAILED CHART OF LANDMARKS AND AIRFIELDS.
AS WITH ALL THE OTHER LISTINGS , THE ABOVE IS WHAT IS DESCRIBED ON THE BOX INLAY. THE GAME ISN'T BAD BUT THE MAIN GRIPE WITH THIS DISC , IS THE FACT THAT THE SCREEN HAS TO CONSTANTLY "REFRESH" TO REDRAW THE LANDMARKS .
THIS RESULTS IN CONSTANT FLICKERING ON THE SCREEN , VERY ANNOYING AND WILL GIVE YOU A MIGRAINE IN NO TIME !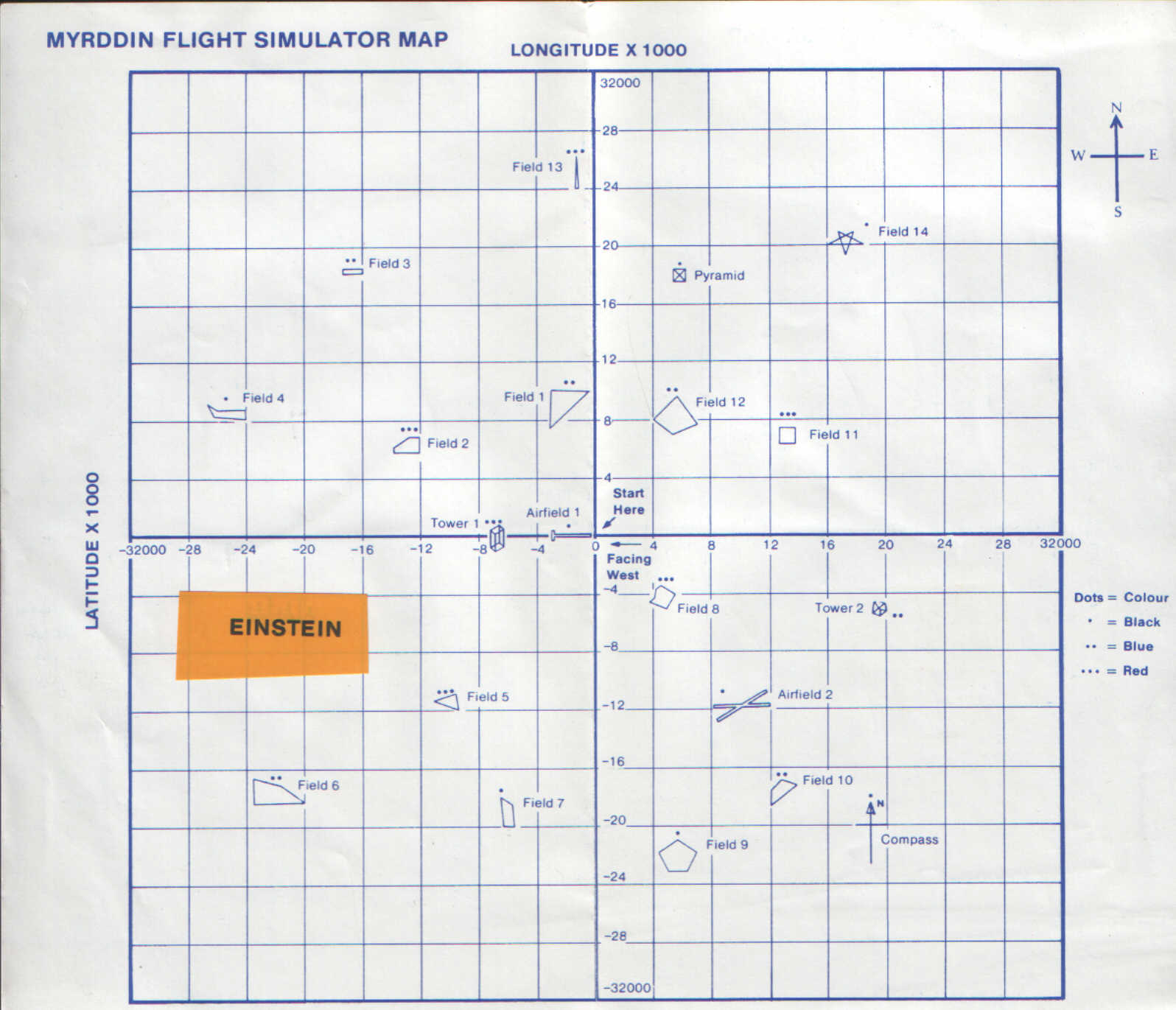 MAP PROVIDED WITH THE GAME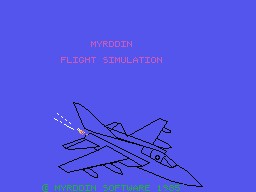 TATUNG EINSTEIN SCREENSHOT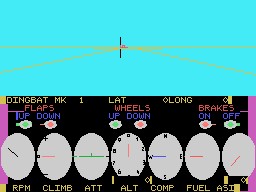 TATUNG EINSTEIN SCREENSHOT
TATUNG EINSTEIN SCREENSHOT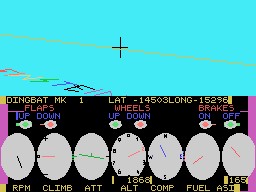 TATUNG EINSTEIN SCREENSHOT