FATHOMS DEEP (MERLIN SOFTWARE)
A NICE ARCADE STYLE GAME WHERE YOU CONTROL A DIVER COLLECTING PEARLS. THESE MUST BE DELIVERED ONE AT A TIME TO A DIVING BELL WHICH IS LOWERED AND RAISED BY A SUBMARINE.
OXYGEN SUPPLY IS MONITORED AND CAN BE REPLENISHED - ASSUMING YOU DON'T LOSE A LIFE TO ONE OF THE MANY OTHER HAZARDS FIRST!
THERE ARE A LARGE NUMBER OF COLOURFUL SCREENS, WITH VERY SMOOTH SCROLLING.
A GOOD, FUN GAME, SIMPLE CONTROLS AND EASY TO GET INTO. THE TUNE OF "WE DO LIKE TO BE BESIDE THE SEASIDE" PLAYING IN THE BACKGROUND CAN GET ON YOUR NERVES AFTER A WHILE!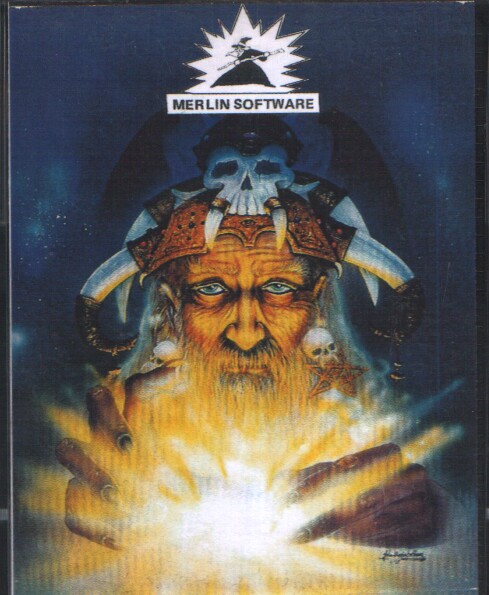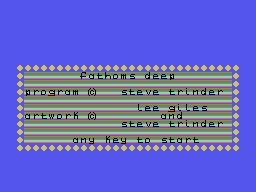 OPENING SCREEN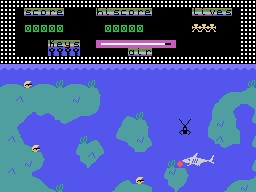 DODGING THE SHARK TO GET THE FIRST PEARL!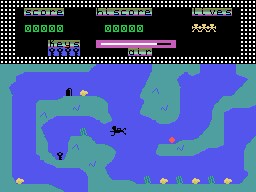 GETTING MORE DIFFICULT...