COLOUR FANTASIA (KUMA)
THIS UTILITY DEMONSTRATES AND ENHANCES THE GRAPHICAL CAPABILITIES OF THE TATUNG EINSTEIN.
A GREAT PROGRAM WHICH IS EASY TO USE WITH AN INTUITIVE MENU AND MANY OPTIONS AND DEMONSTRATIONS.
NOTE : TO THE AUTHOR, MR A. ROYALL, IF YOU ARE READING THIS - PLEASE CONTACT ME, I NEED TO RETURN YOUR DISKS!
COLOUR FANTASIA IS NOW AVAILABLE TO DOWNLOAD FOR USE IN THE MESS EMULATOR!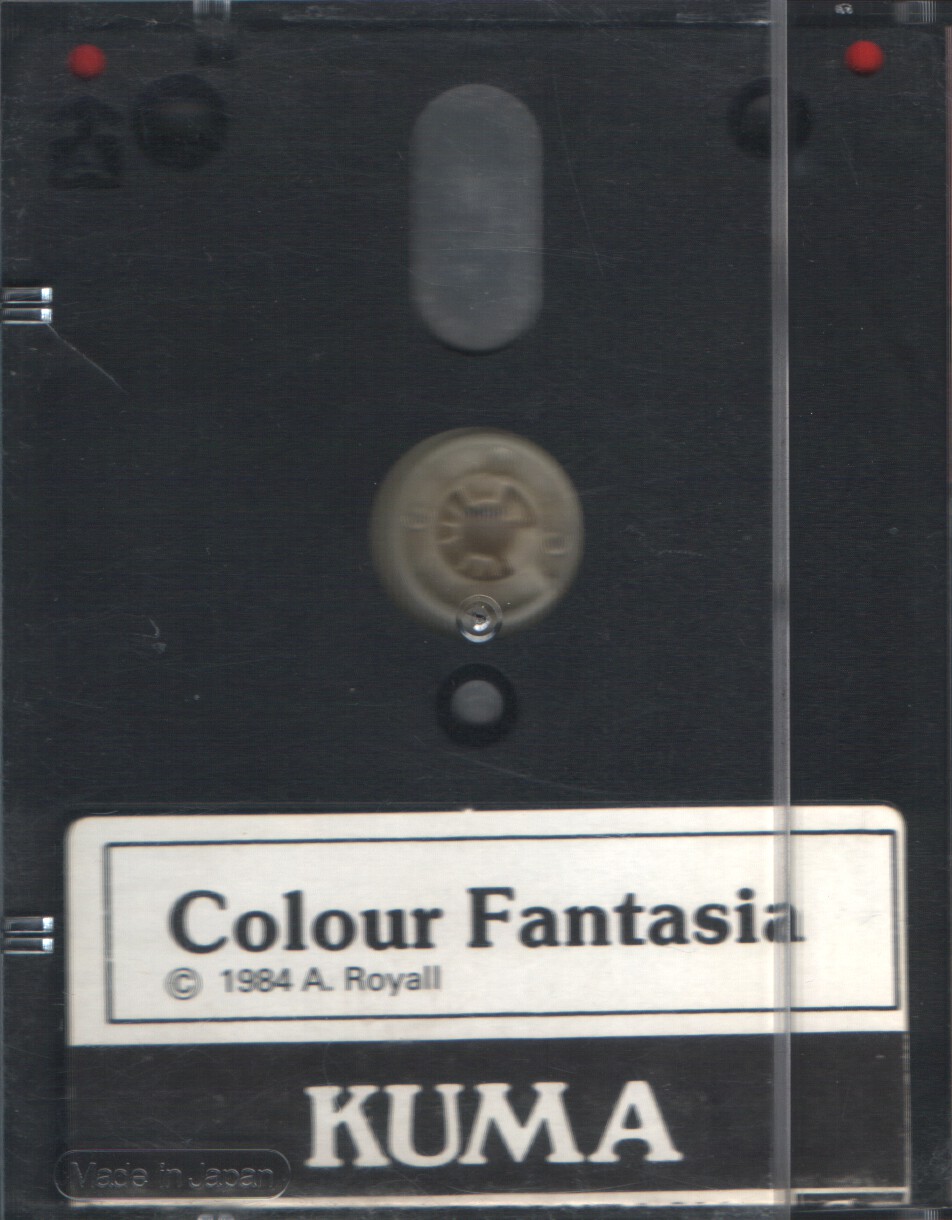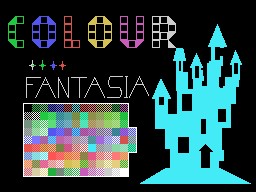 TATUNG EINSTEIN SCREENSHOT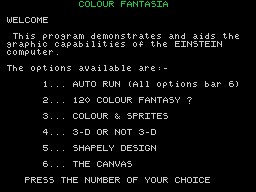 TATUNG EINSTEIN SCREENSHOT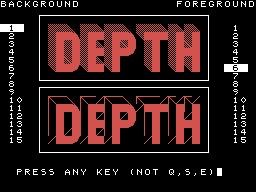 TATUNG EINSTEIN SCREENSHOT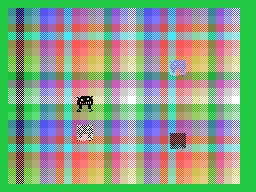 TATUNG EINSTEIN SCREENSHOT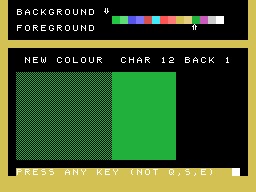 TATUNG EINSTEIN SCREENSHOT