DRAGON'S LAIR (SOFTWARE PROJECTS)
LONG AGO, IN A MAGICAL TIME, A GOOD KING NAMED AETHELRED RULED A PEACEFUL KINGDOM. NOW HIS KINGDOM HAD MANY TREASURES, BUT ITS GREATEST PRIZE WAS PRINCESS DAPHNE, THE KING'S ONLY CHILD.
BRAVE KNIGHTS AND HANDSOME PRINCES CAME FROM AFAR JUST TO PAY HER COURT, FOR SHE WAS A MAIDEN OF EXCEEDING BEAUTY, AND GRACE.
BUT, THOUGH THEY LAID VAST RICHES AT HER FEET AND PLEADED MOST EARNESTLY FOR HER HAND, PRINCESS DAPHNE REFUSED THEM ALL. FOR HER HEART HAD LONG BEEN GIVEN TO ANOTHER... DIRK THE DARING, THE KINGS CHAMPION AND BRAVEST KNIGHT.
THEN ONE DARK DAY, SINGE, AN EVIL DRAGON WHO RULED OVER A SHADOWED LAND, APPEARED IN AETHELRED'S KINGDOM AND DEMANDED THAT THE KING DELIVER UP HIS KINGDOM AND PEOPLE TO HIM. WHEN AETHELDRED REFUSED SINGE'S VILE DEMAND, THE MONSTER KIDNAPPED THE BEAUTIFUL DAPHNE AND IMPRISONED HER IN A CRYSTAL SPHERE IN THE HORRIBLE DUNGEONS BENEATH HIS ENCHANTED CASTLE. SINGE THEN SENT AETHELRED THIS MESSAGE :
"RELINQUISH YOUR KINGDOM BEFORE THE SETTING SUN OR YOUR BELOVED DAUGHTER WILL PERISH". AETHELRED AND ALL THE PEOPLE OF THE KINGDOM WERE PLUNGED INTO DESPAIR. ALL EXCEPT FOR DIRK, WHO VOWED TO GO TO THE ENCHANTED CASTLE AND FREE THE PRINCESS... IF HE COULD SURVIVE THE DUNGEONS MANY PERILS... IF HE COULD REACH THE DRAGON'S LAIR......
WELL, IT'S BEEN A LONG TIME SEARCHING BUT I'VE FINALLY GOT A HOLD OF THE TATUNG EINSTEIN VERSION OF DRAGON'S LAIR. GOOD FUN BUT VERY DIFFICULT!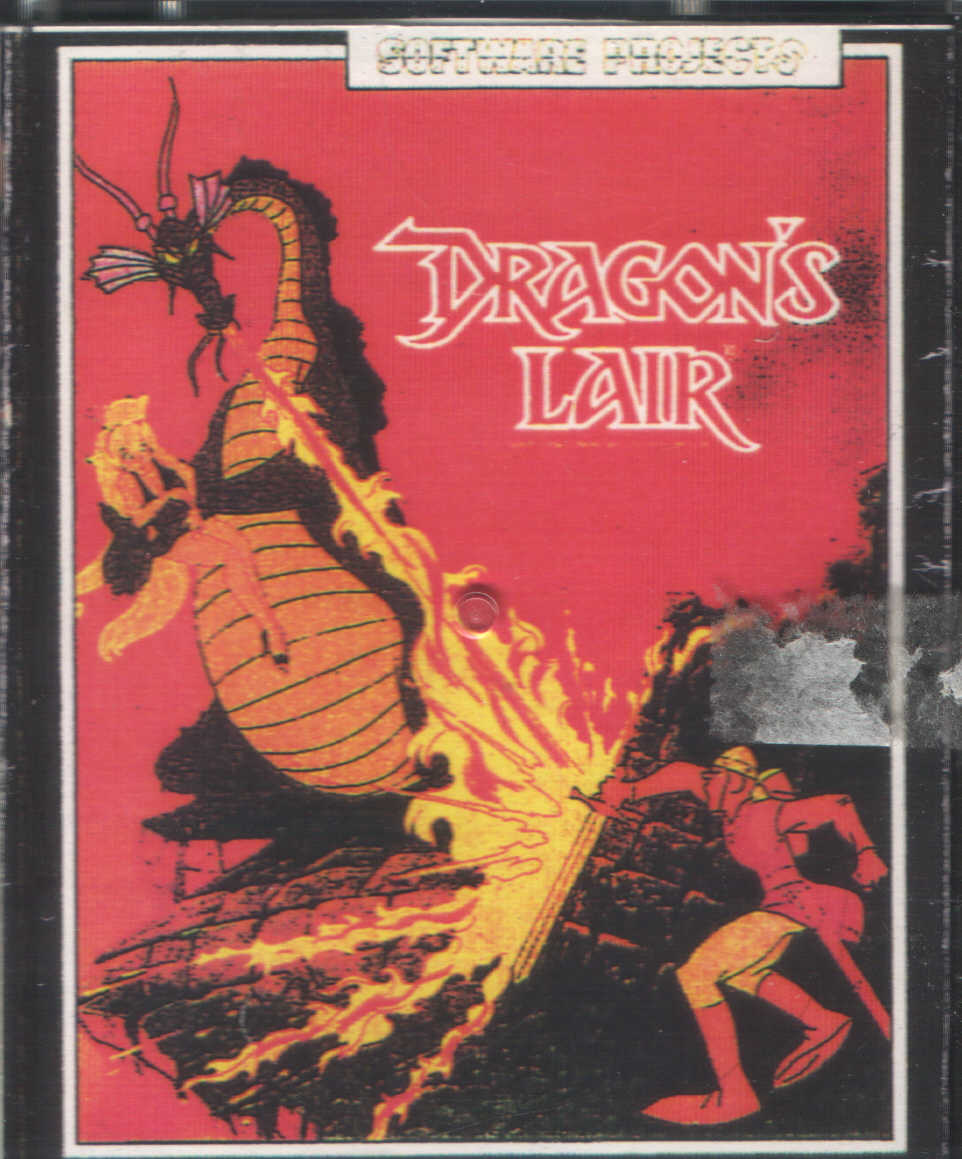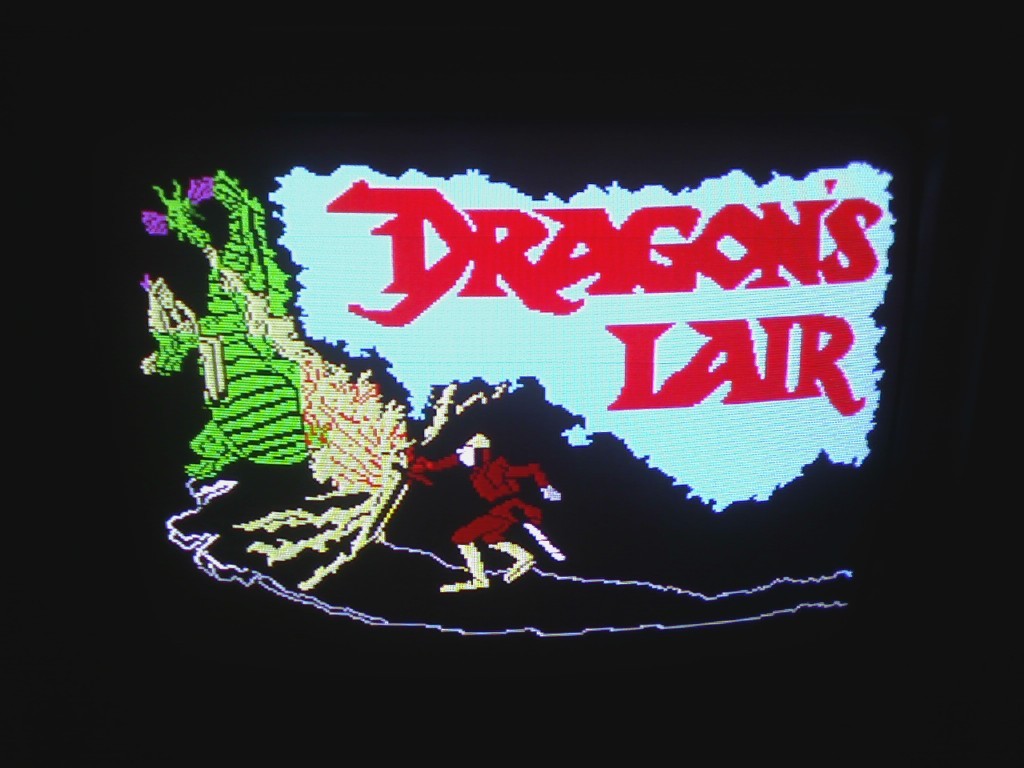 LOADING SCREEN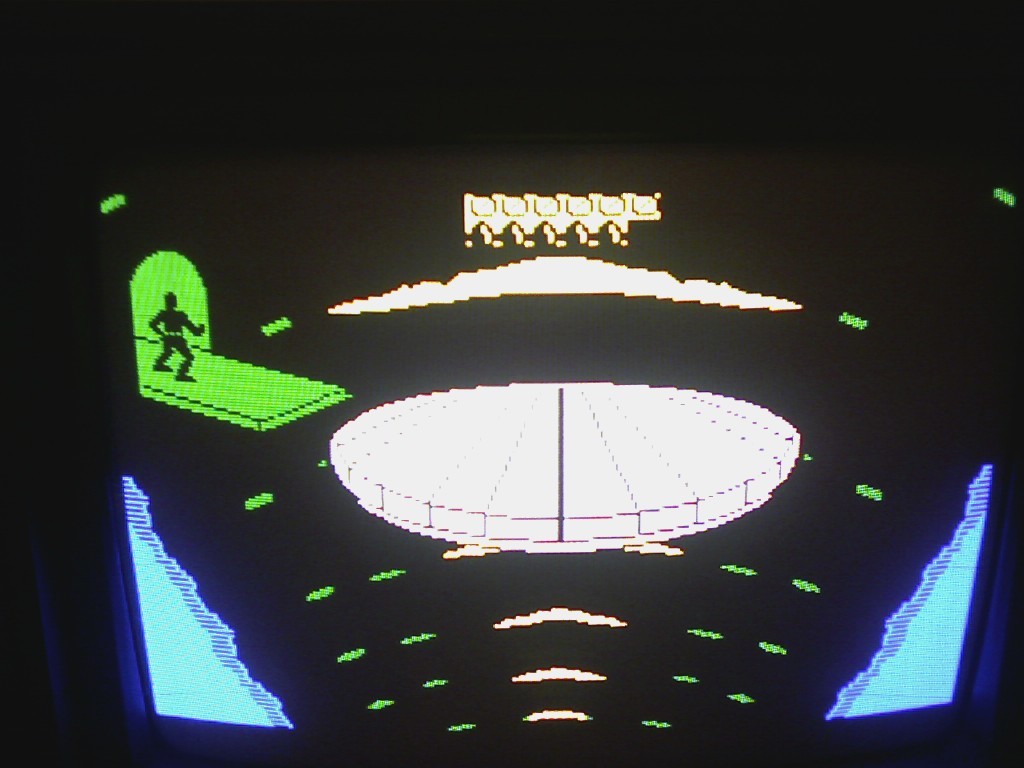 THE FIRST LEVEL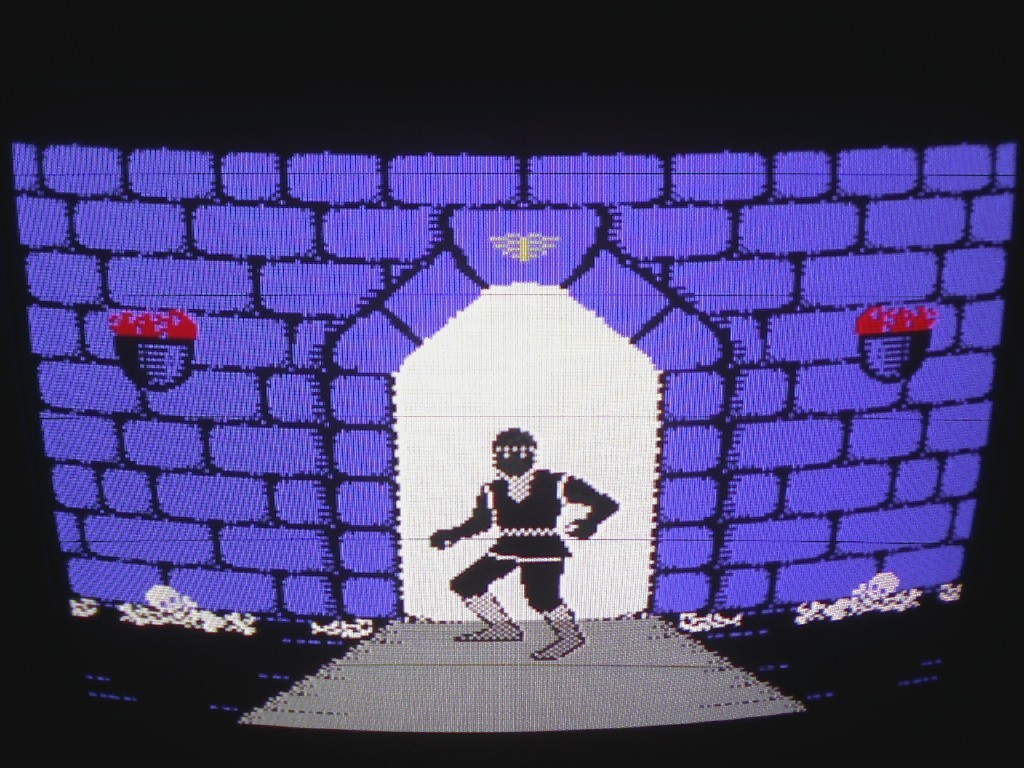 OOPS, LOST A LIFE... START AGAIN!