DISCO DAN (TATUNG EINSOFT)
ATOMIC CRISIS ARCADE STYLE GAME - CAN DAREDEVIL DAN DECONTAMINATE THE ATOMIC FUEL RODS IN TIME ?
IN THIS 3D GAME YOU CONTROL DAN DAN THE ATOMISER MAN , JUMPING HIM FROM DISC TO DISC TRYING TO REDUCE THE EVER INCREASING RADIATION LEVELS IN AN ATOMIC PILE .
HOWEVER UP 'N' ATOM 'ARRY AND HIS GANG OF VAGRANT PARTICLES ARE THIRSTING FOR THE ENERGY IN YOUR BACKPACK - USE YOUR LASER TO KEEP HIM AWAY . WATCH OUT FOR RON THE RAPACIOUS ROBOT , AND TAKE CARE AS YOU JOURNEY THROUGH HYPERSPACE FROM ONE REACTOR TO THE NEXT !
THIS IS A GREAT LITTLE GAME - VERY WELL PROGRAMMED AND BRILLIANT FUN TO THIS DAY.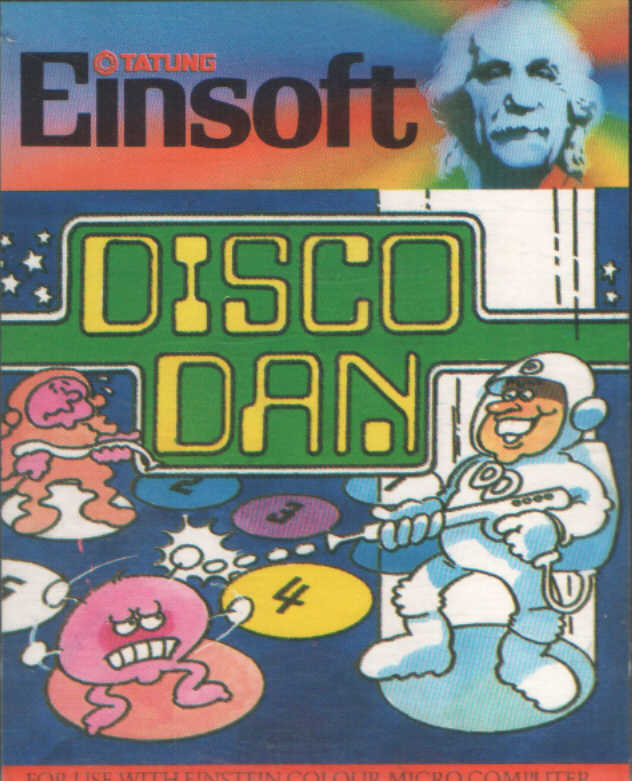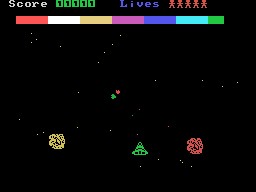 FIRST STAGE OF DISCO DAN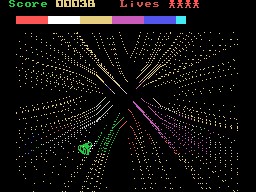 FIRST STAGE OF DISCO DAN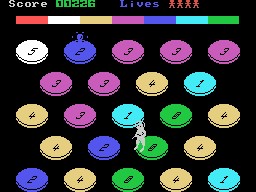 MAIN GAME STAGE - GET THOSE REACTORS TO ZERO!