DAN DIAMOND TRILOGY (TATUNG EINSOFT)
THREE TEXT ADVENTURE GAMES ON ONE DISK COMPRISING OF FRANKLIN'S TOMB, LOST IN SPACE and FISHY BUSINESS. YOU PLAY THE PART OF DAN DIAMOND, A PRIVATE DETECTIVE WHO, ONE DAY, RECEIVES A LETTER PLEADING FOR YOUR HELP BUT, WHEN YOU ARRIVE AT THE SOURCE OF THE LETTER YOUR PROBLEMS ARE MANY. THE DISPLAY SCREEN IS DIVIDED INTO THREE SO THAT YOU CAN SEE YOUR OWN COMMANDS TO THE COMPUTER, WHAT YOU ARE CARRYING AND WHAT IS IN THE ROOM WITH YOU AT THE SAME TIME.
I'VE BEEN LOOKING FOR THIS ONE FOR AGES, IT WAS ONE OF MY MOST WANTED!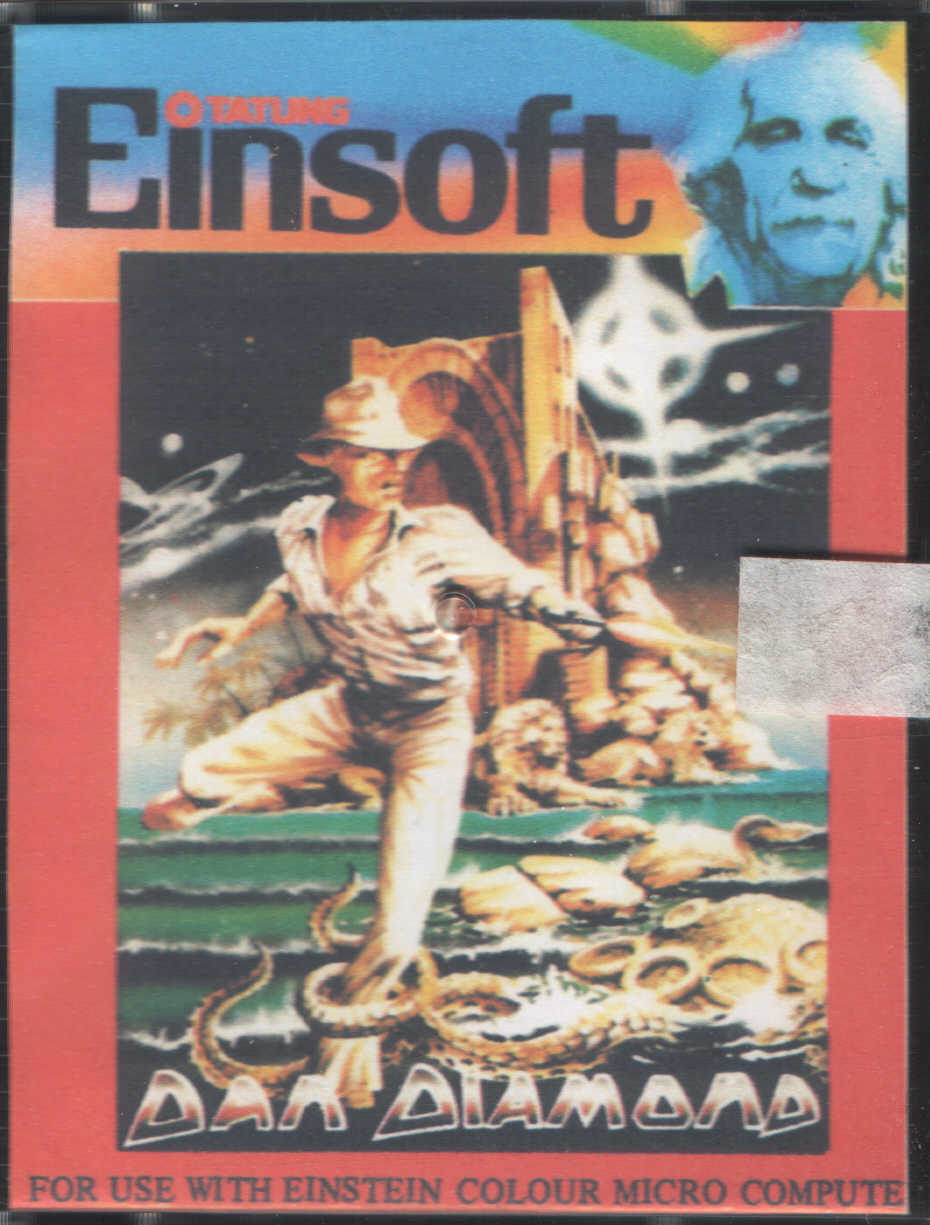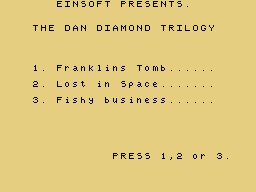 TATUNG EINSTEIN SCREENSHOT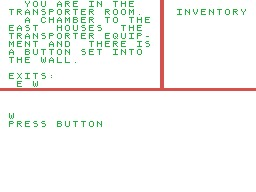 TATUNG EINSTEIN SCREENSHOT