CLUEDO - LEISURE GENIUS
CAN YOU AND YOUR FRIENDS SOLVE THE MYSTERIOUS MURDER AT "TUDOR CLOSE"? WHO DID THE DASTARDLY DEED? DID YOUR COMPUTER COMMIT THE CRIME? UNCOVER THE TRUTH IN WADDINGTONS CLUEDO - THE GREAT DETECTIVE GAME.
ESTABLISH YOUR POWERS OF INVESTIGATION AND DEDUCTION AS YOU COMPETE AGAINST YOUR COMPUTER, OR YOUR FELLOW CHARACTERS, FOLLOWING THE MURDER TRAIL FROM THE DISCOVERY OF DR. BLACK'S BODY TO THE APPREHENSION OF THE VILLAIN.
ENJOY HOURS OF FUN AND STIMULATING ENTERTAINMENT INVESTIGATING THE CRIME AT "TUDOR CLOSE", WITH ITS MYSTERIOUS OCCUPANTS - PROFESSOR PLUM, THE REVEREND GREEN, MISS SCARLET, MRS WHITE, MRS PEACOCK AND COLONEL MUSTARD.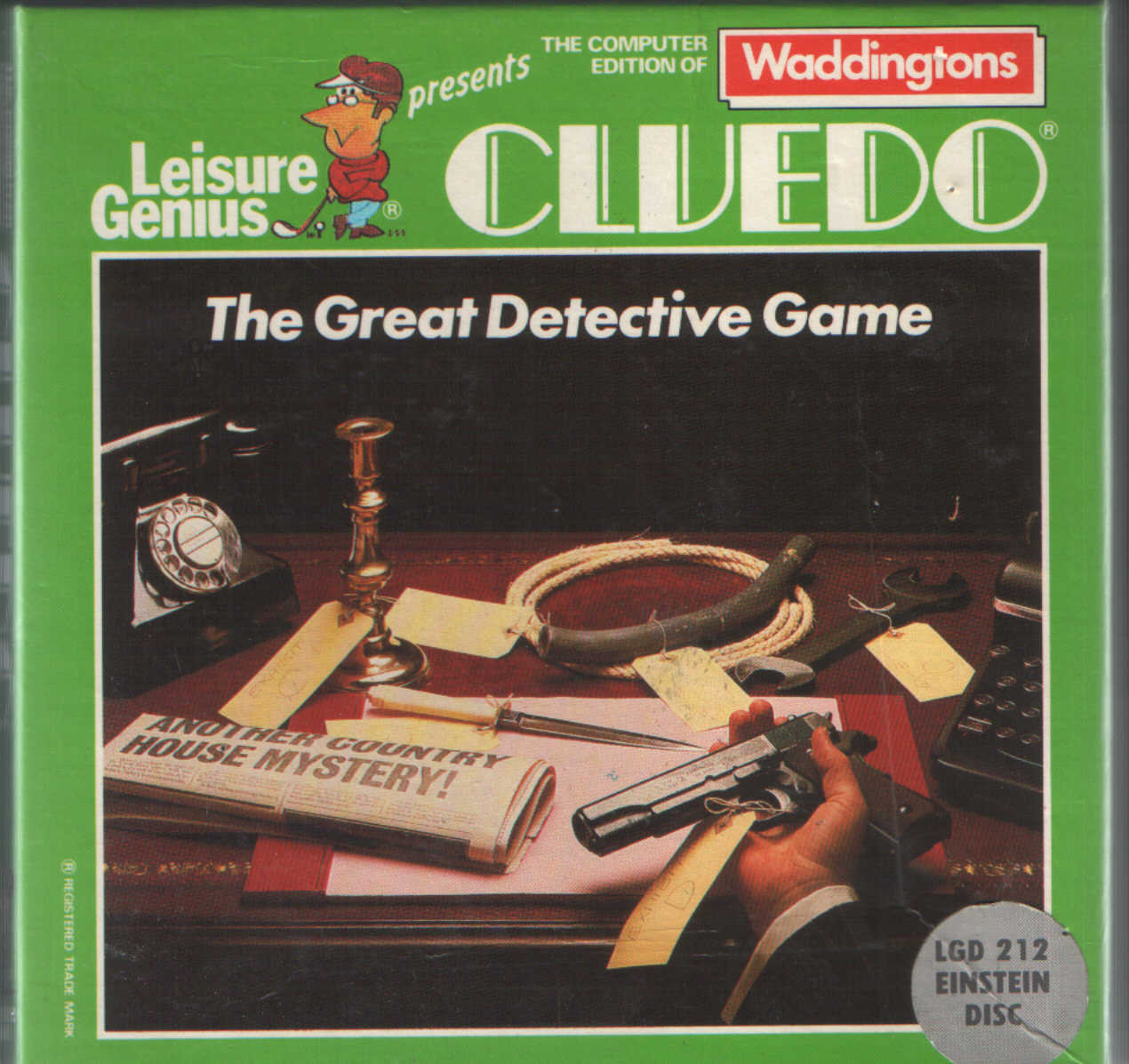 TATUNG EINSTEIN SCREENSHOT
TATUNG EINSTEIN SCREENSHOT