HOME BUDGET (KUMA SOFTWARE)
DESIGNED TO ENABLE THE BUILD UP AND SERVICE OF PERSONAL DATA FILES CONTAINING ESTIMATED MONTHLY EXPENDITURES FOR THE YEAR , AND TO CALCULATE END OF MONTH RESERVES FROM AN OPENING BALANCE AND ESTIMATED MONTHLY INCOME.
A ROLLING BUDGET CAN BE KEPT SO THAT YOU CAN SEE 12 MONTHS AHEAD AT ANY TIME . FILES MAY BE SAVED ON DISC FOR RETRIEVAL AT YOUR CONVENIENCE . HOMEBUDGET IS A SUCCESSFUL AND EXTENSIVELY USED SYSTEM.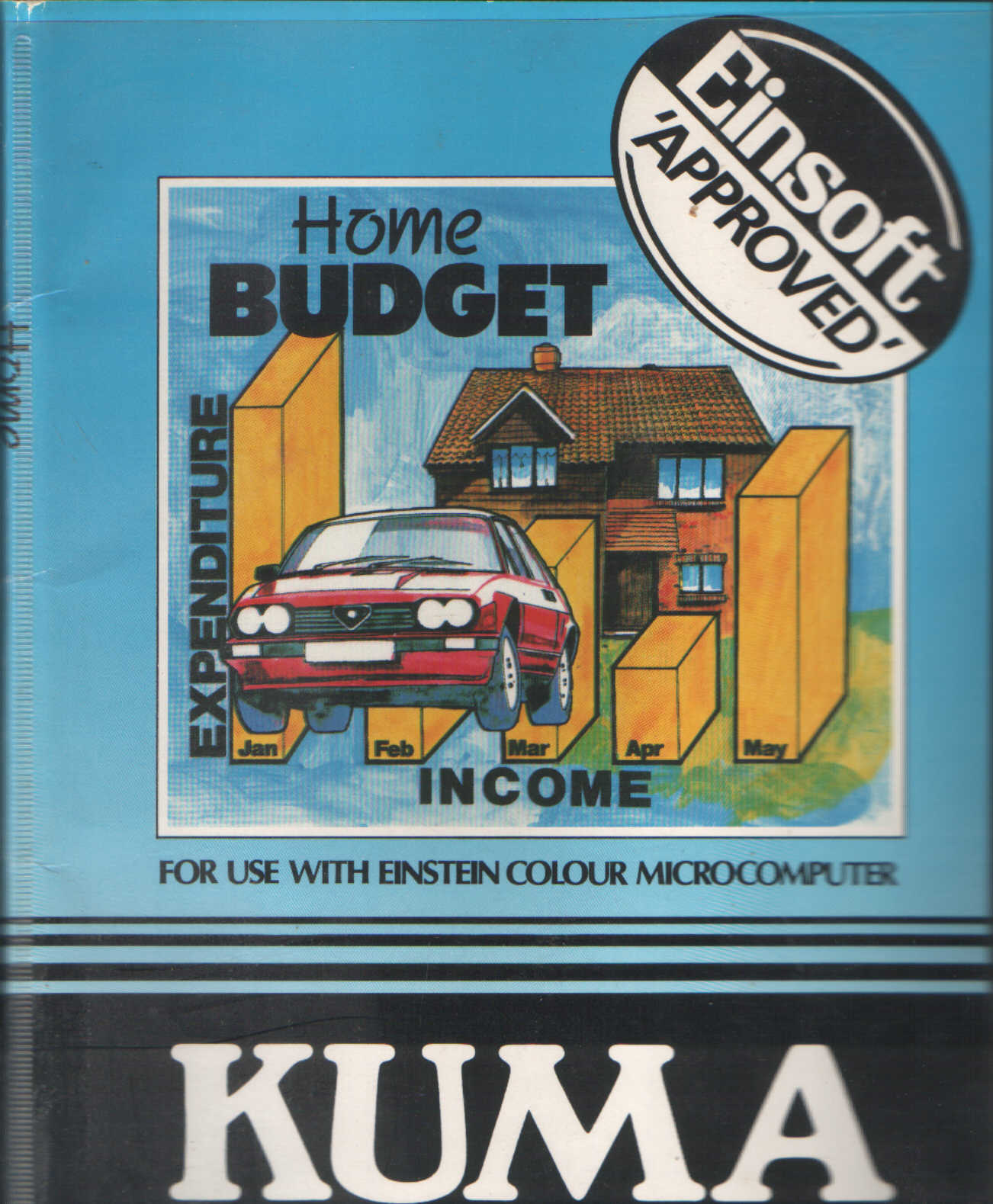 EINSTEIN SCREENSHOT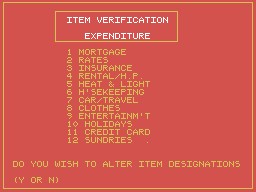 EINSTEIN SCREENSHOT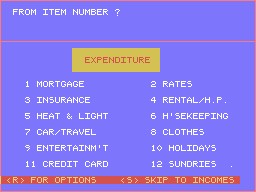 EINSTEIN SCREENSHOT