BELL SUPER SIX GAMES DISC (BELL SOFTWARE)
CITY DEFENDER : BUILD UP YOUR CITY AND THEN DEFEND IT AGAINST REPEATED ATTACKS BY ENEMY TANKS AND PLANES. THREE SKILL LEVELS.
BATTLESHIPS : SET YOUR TIME LIMIT AND THEN FIND AND DESTROY THE ENEMY FLEET.
PONTOON : BET AGAINST THE BANK WITH THIS POPULAR CARD GAME.
ECHO : TRY TO REPEAT THE LENGTHENING SEQUENCE OF NOTES IN THE CORRECT ORDER. CHOICE OF 8 SPEEDS AND 8 NOTES.
PAIRS : TEST YOUR MEMORY AND TRY TO MATCH UP THE 24 PAIRS. CHOICE OF NUMBERS, COLOURS, OR SHAPES.
MATHS TESTER : SUMS OF ADDITION, SUBTRACTION, DIVISION OR MULTIPLICATION EACH WITH 3 LEVELS OF DIFFICULTY.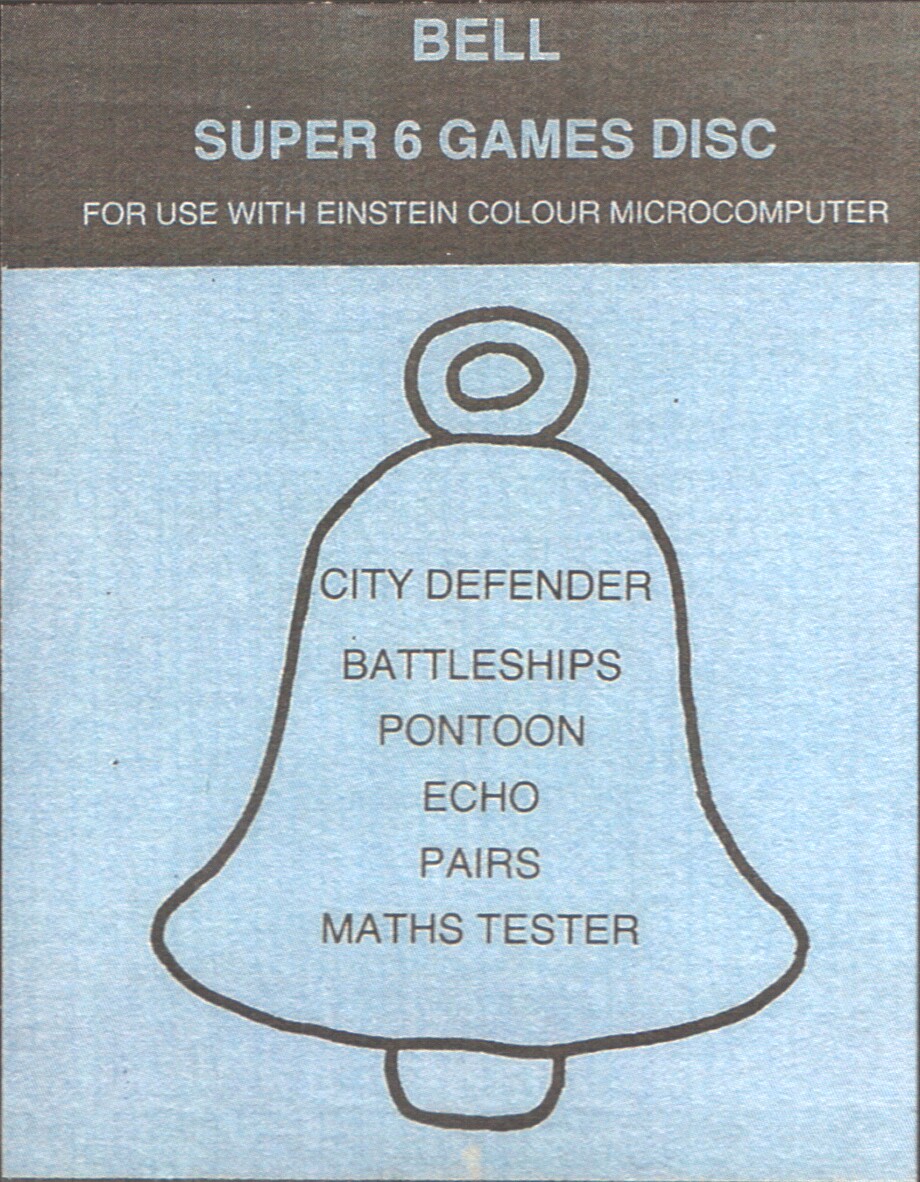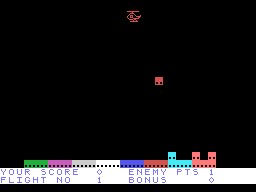 SCREENSHOT FROM CITY DEFENDER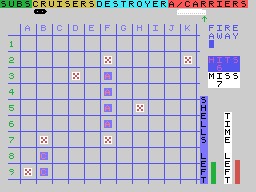 SCREENSHOT FROM BATTLESHIPS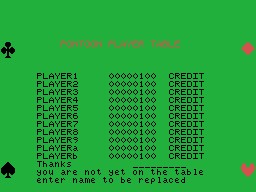 SCREENSHOT FROM PONTOON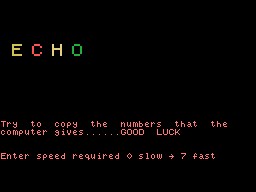 SCREENSHOT FROM ECHO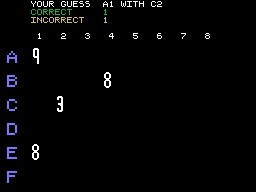 SCREENSHOT FROM PAIRS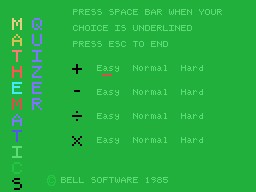 SCREENSHOT FROM MATHS TESTER