ATTACK OF THE KILLER TOMATOES - MERLIN SOFTWARE
THE OBJECT OF THIS THREE DIMENSIONAL GAME IS TO COLLECT AS MUCH OF THE TOMATO PUREE AS POSSIBLE IN THE ALLOCATED TIME.
THIS IS ACHIEVED BY PICKING UP THE BOUNCING TOMATOES AND PLACING THEM IN ONE OF THE ROOMS CONTAINING TWO SLABS. PLACING THE TOMATO BETWEEN THE SLABS AND PRESSING A FUNCTION KEY WILL CLOSE THE SLABS AND SQUASH THE TOMATO. BEWARE SQUASHING ONE OF THE MEN THOUGH! JOYSTICK COMPATIBLE.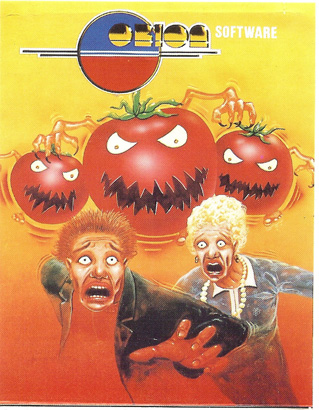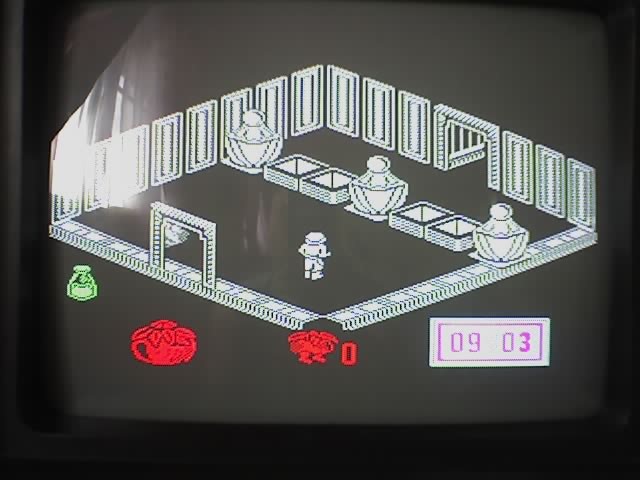 TATUNG EINSTEIN SCREENSHOT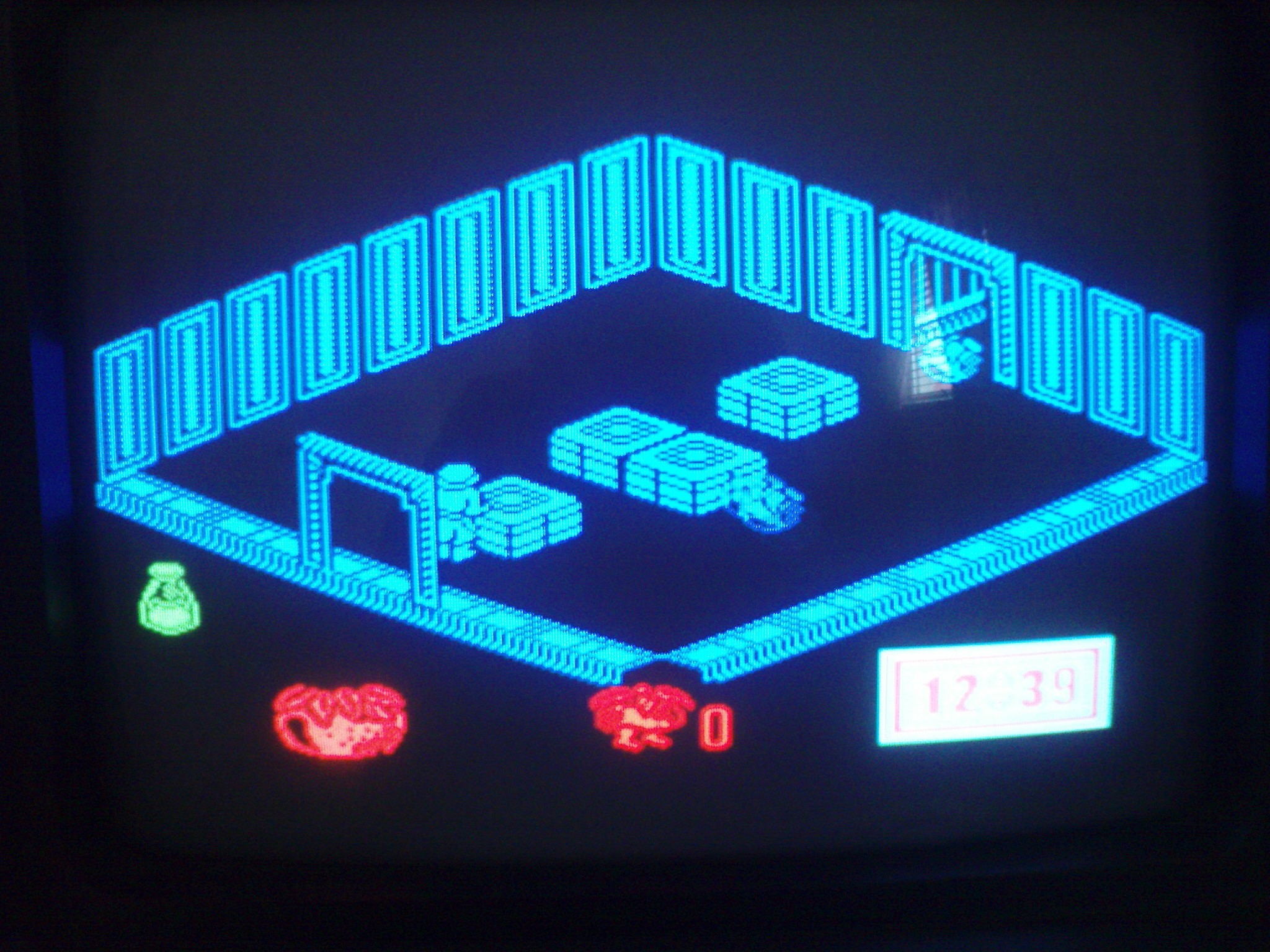 TATUNG EINSTEIN SCREENSHOT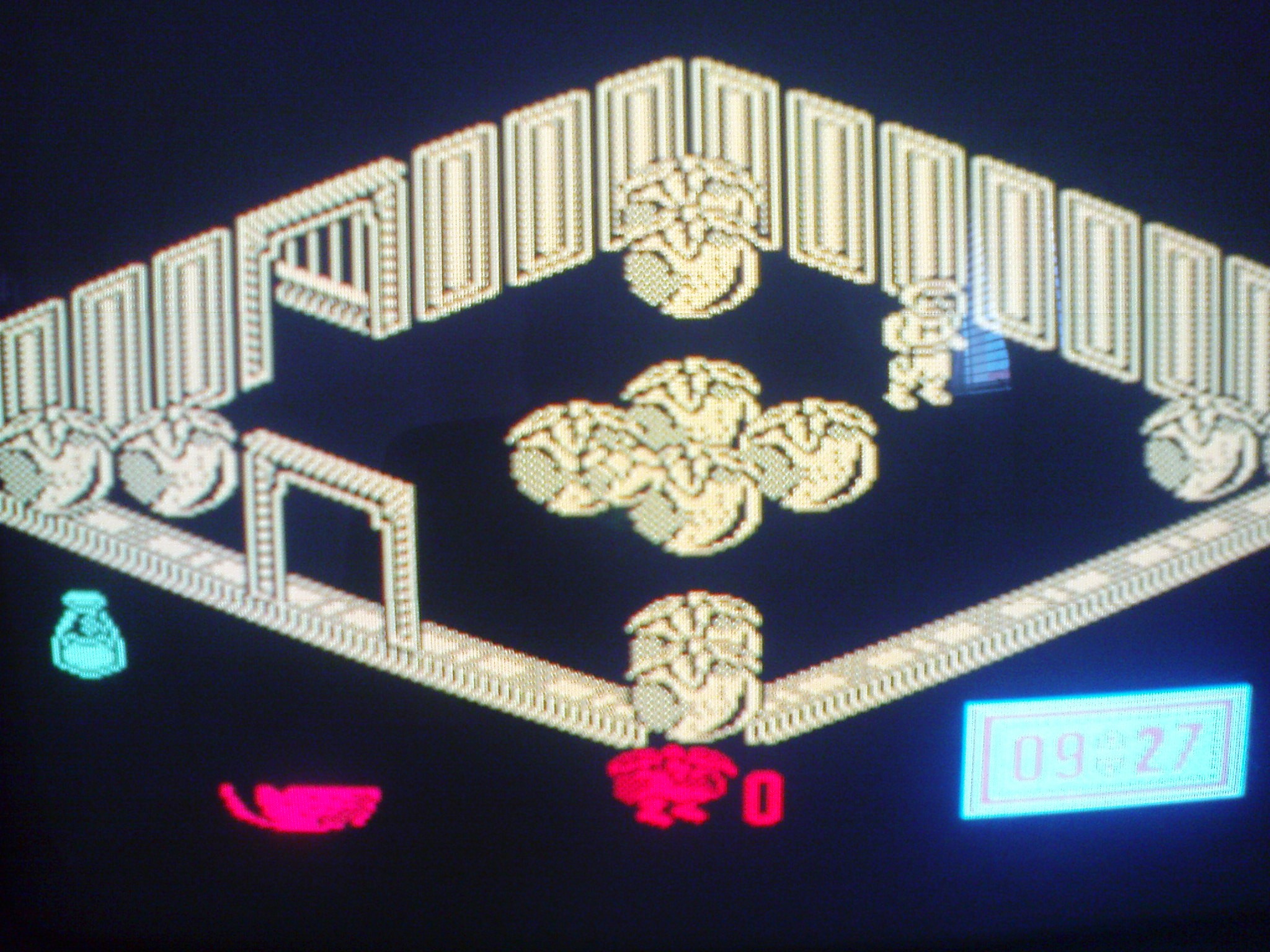 TATUNG EINSTEIN SCREENSHOT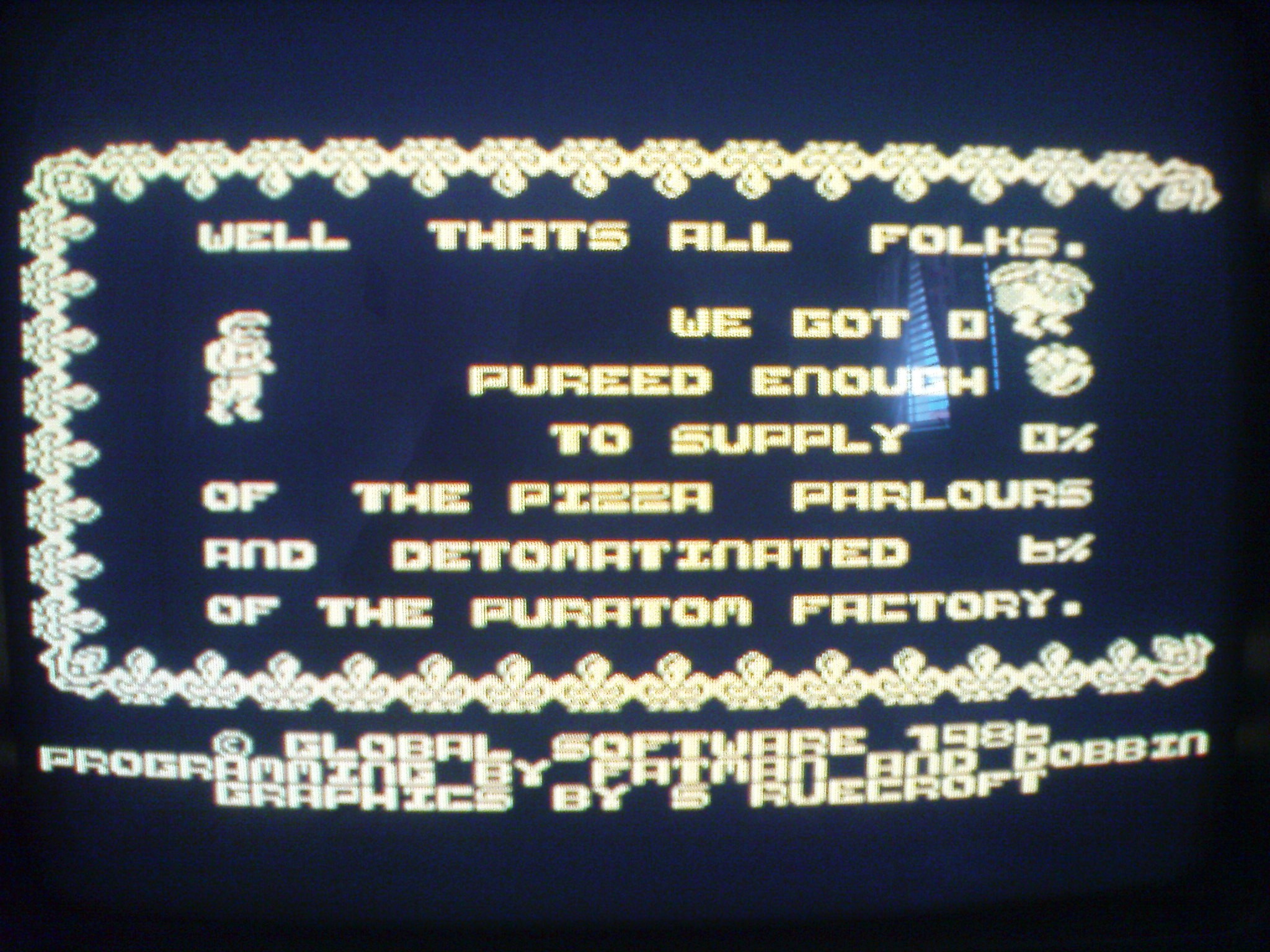 TATUNG EINSTEIN SCREENSHOT