AGROVATOR (SYNTAXSOFT)
AN EXCEPTIONALLY GOOD VARIATION OF THE POPULAR PAC-MAN GAME. THIS VERSON HAS THIRTY COLOURFUL SCREENS AND QUITE INTELLIGENT "CHASERS". YOU DO HAVE MEANS OF DEFENDING YOURSELF AND A LARGE VARIETY OF "FOOD" THAT CAN ALSO GIVE BONUSES. HIGHLY RECOMMENDED IN REVIEWS.
GOOD FUN - ONE OF THE LATER TITLES RELEASED FOR THE TATUNG EINSTEIN.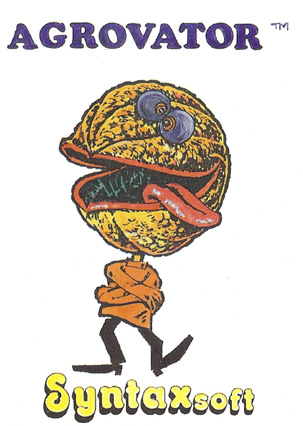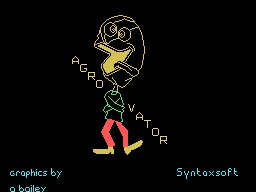 LOADING SCREEN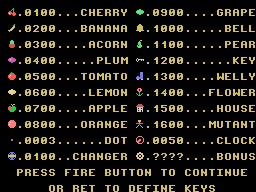 LOTS OF POINTS TO BE HAD!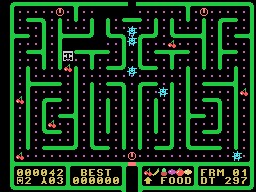 VERY COLOURFUL AND VERY SIMILAR TO PACMAN