Well, it's finally arrived. I've just acquired a "brand new" boxed Tatung Einstein 256, boxed monitor and all the software that comes with it. It's been sitting in storage for over 20 years and has never been opened or used. How lucky am I! I am so pleased to own this great machine, the successor to the Tatung Einstein TC01.
This section of the website will showcase pictures of my new 256 in all its glory, and give you a better look at this great machine.
I do have to admit that I preferred the keyboard of the original Einstein TC01 - This computer does tend to look and feel more fragile than its predecessor!
Enjoy the pictures!
The box for the 256 - not as striking as the original TC01 box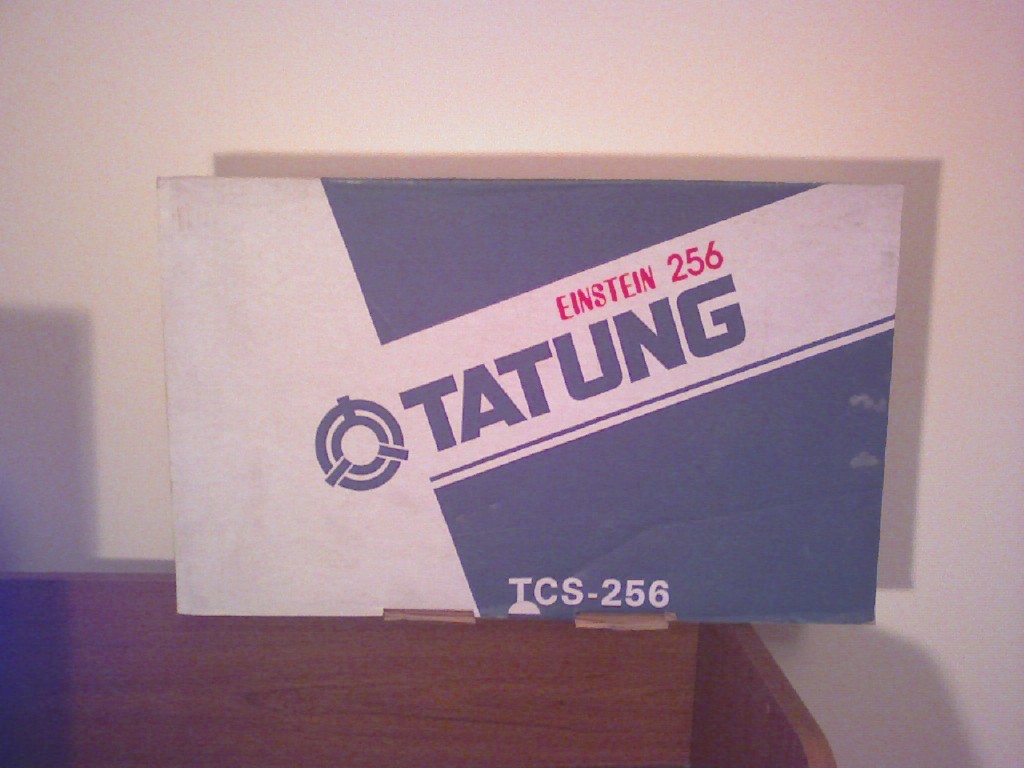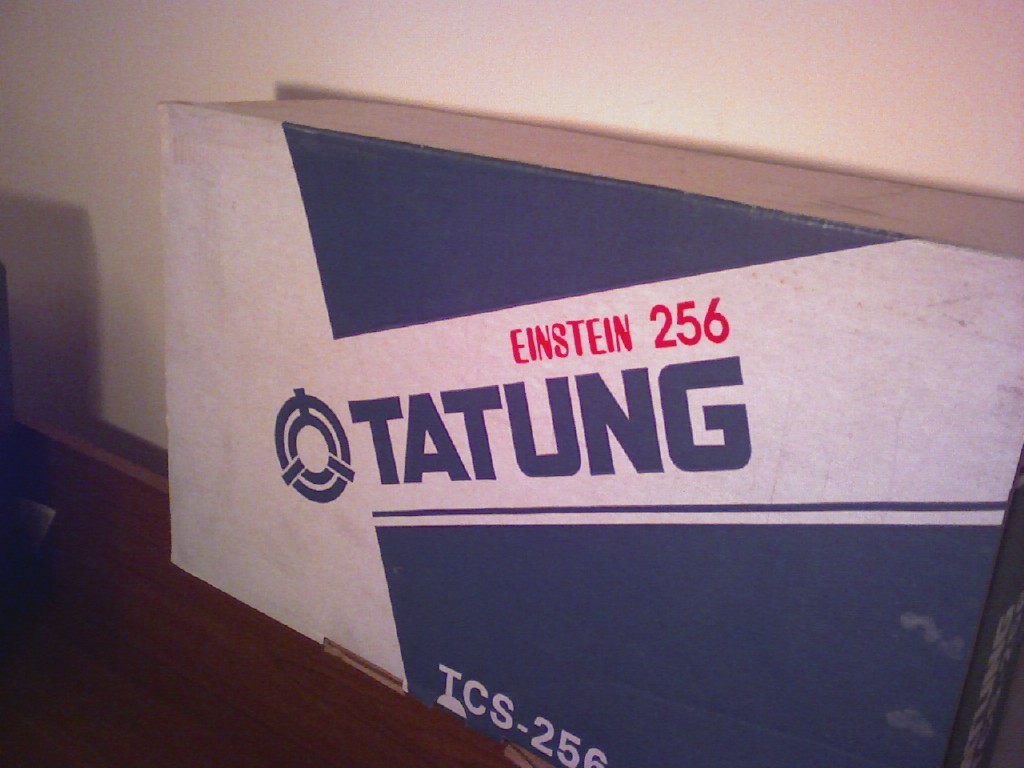 The 256 sitting with pride of place on the desk... Lovely!
Sorry, a poor picture... The 256 playing my newly acquired copy of "Dragon's Lair"
More close-up's of the machine....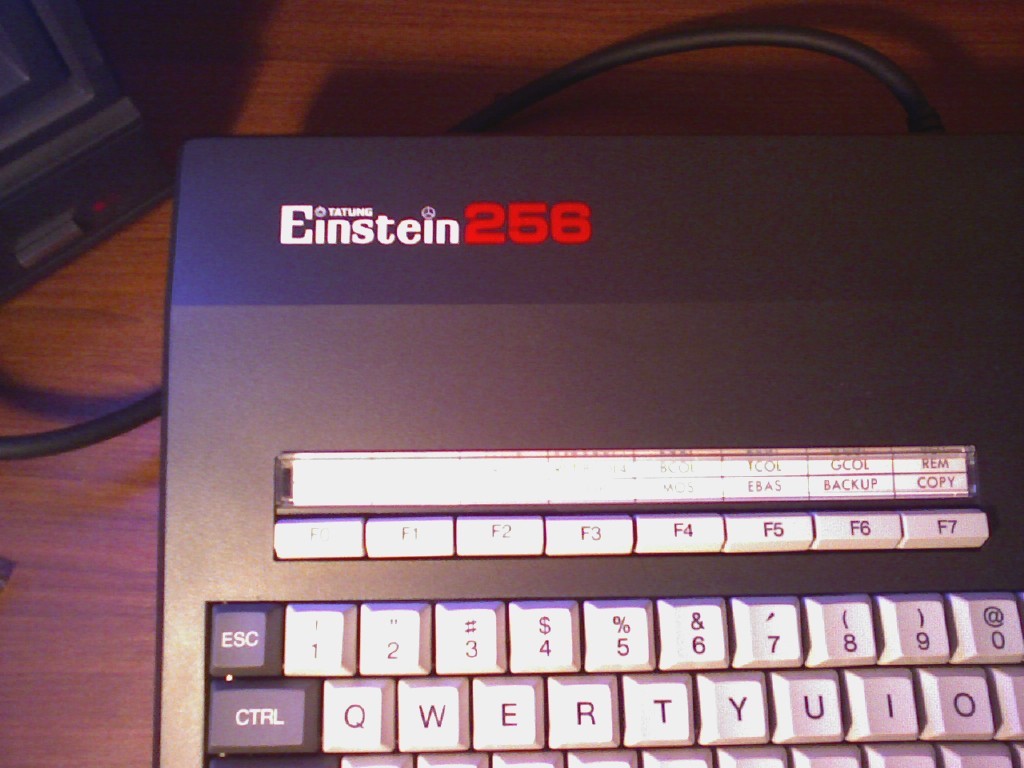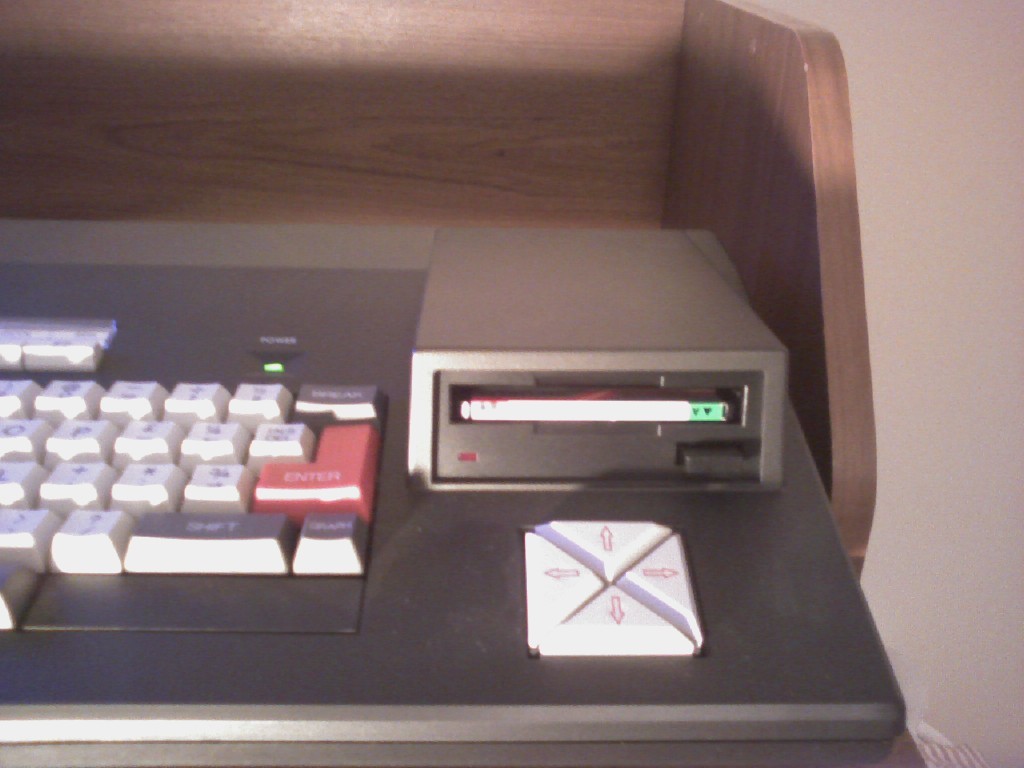 The HUGE A4 manual that comes with the machine... 300 pages!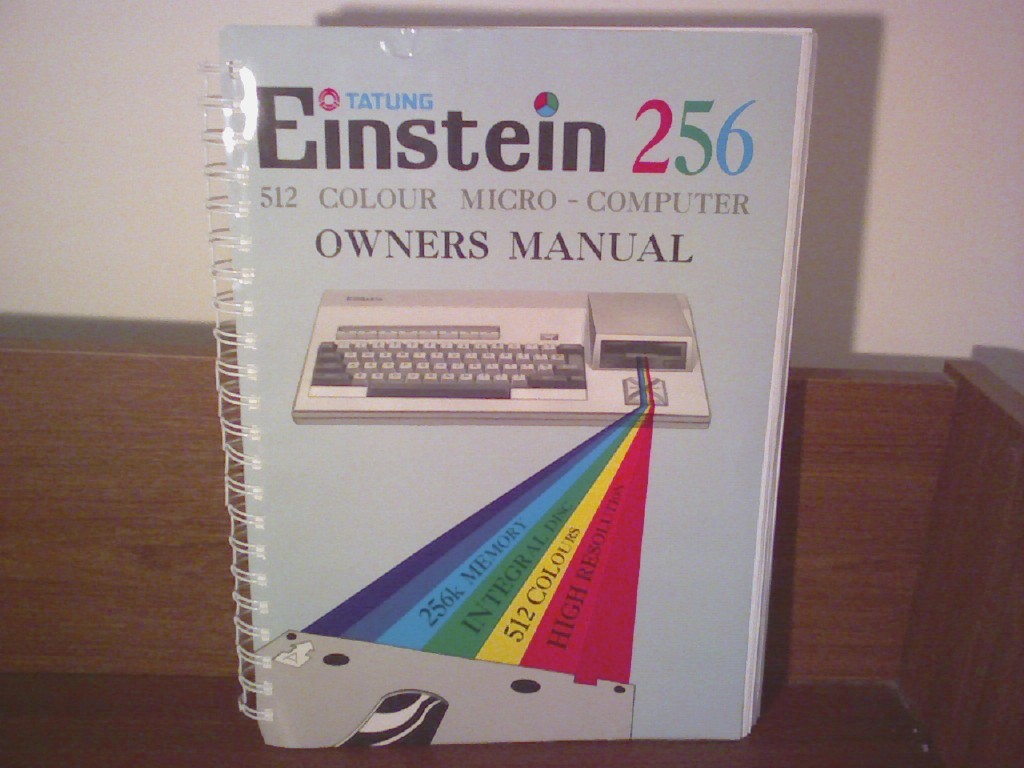 The EDOS screen on the 256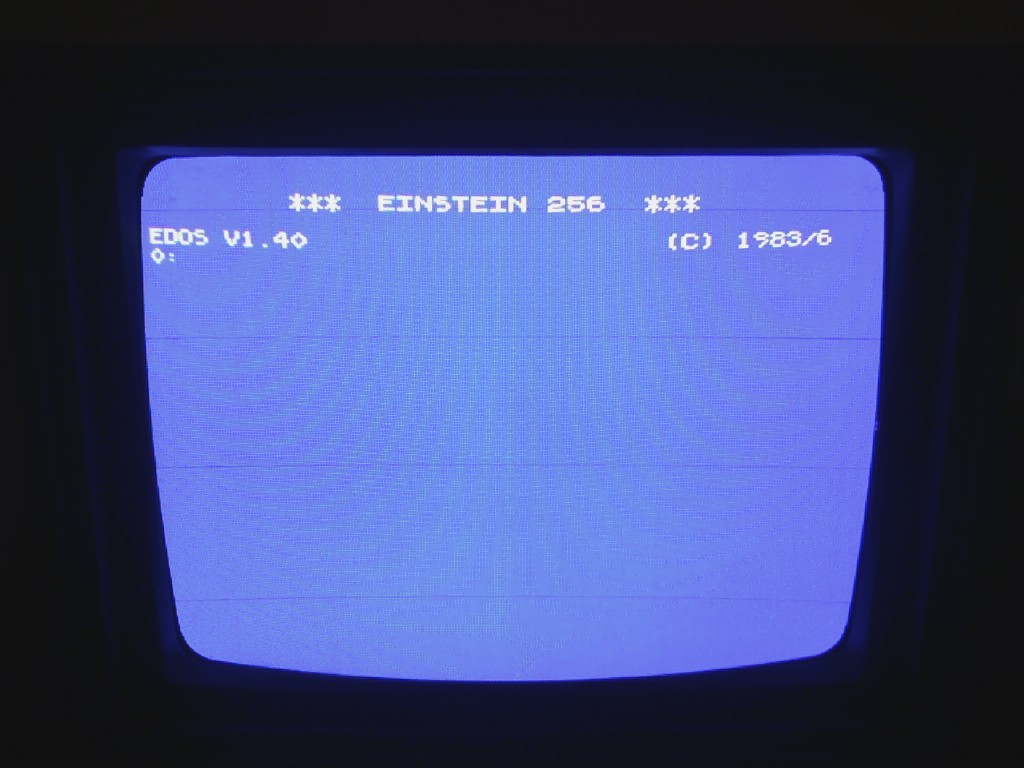 A colour demonstration program from the master disk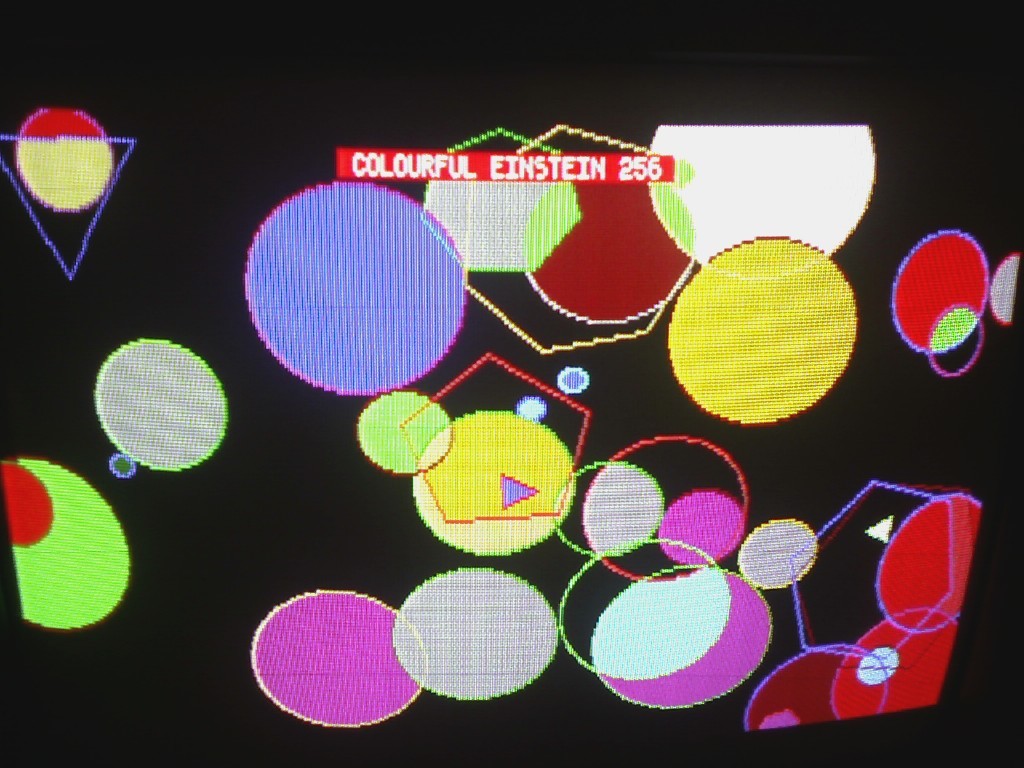 The 256 Master Disc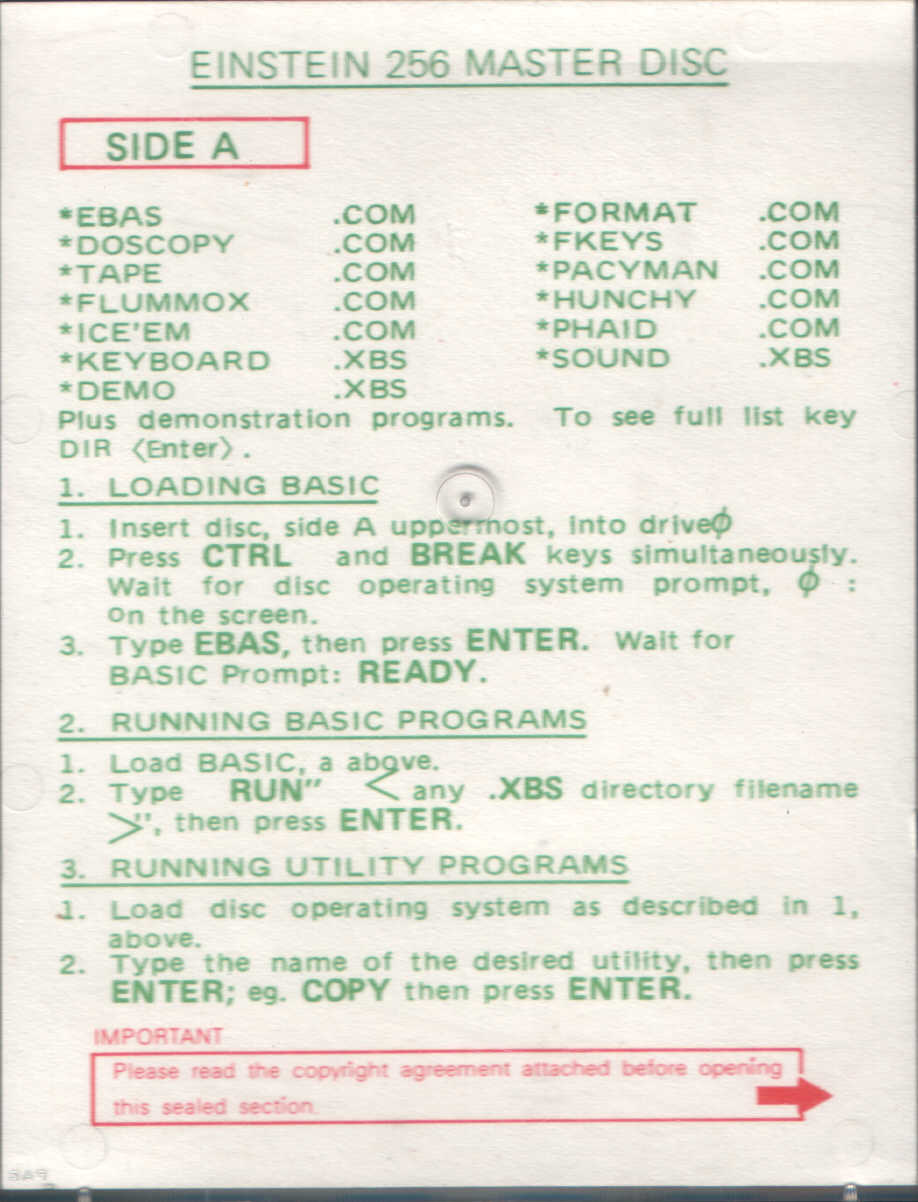 "Ice-em" from the 256 Master disc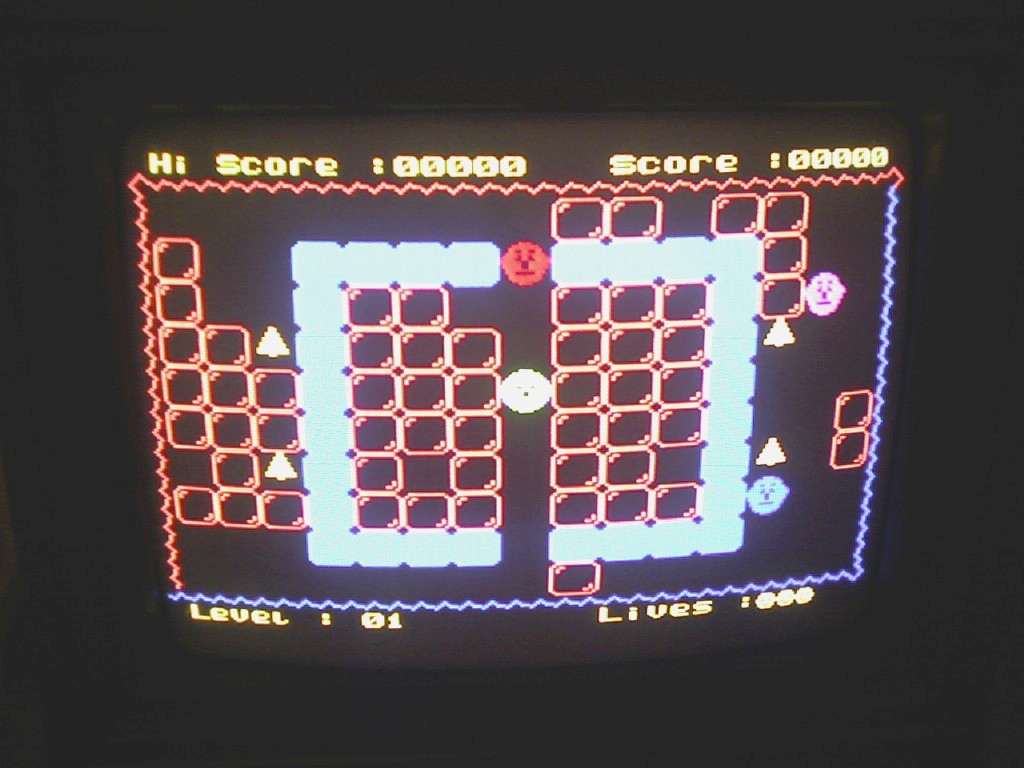 There you have it! It finally has pride of place in my collection. Something else to strike off the wanted list.......!